Abuja-Kaduna Train Operation Records Low Passenger Turnout As Service Resumes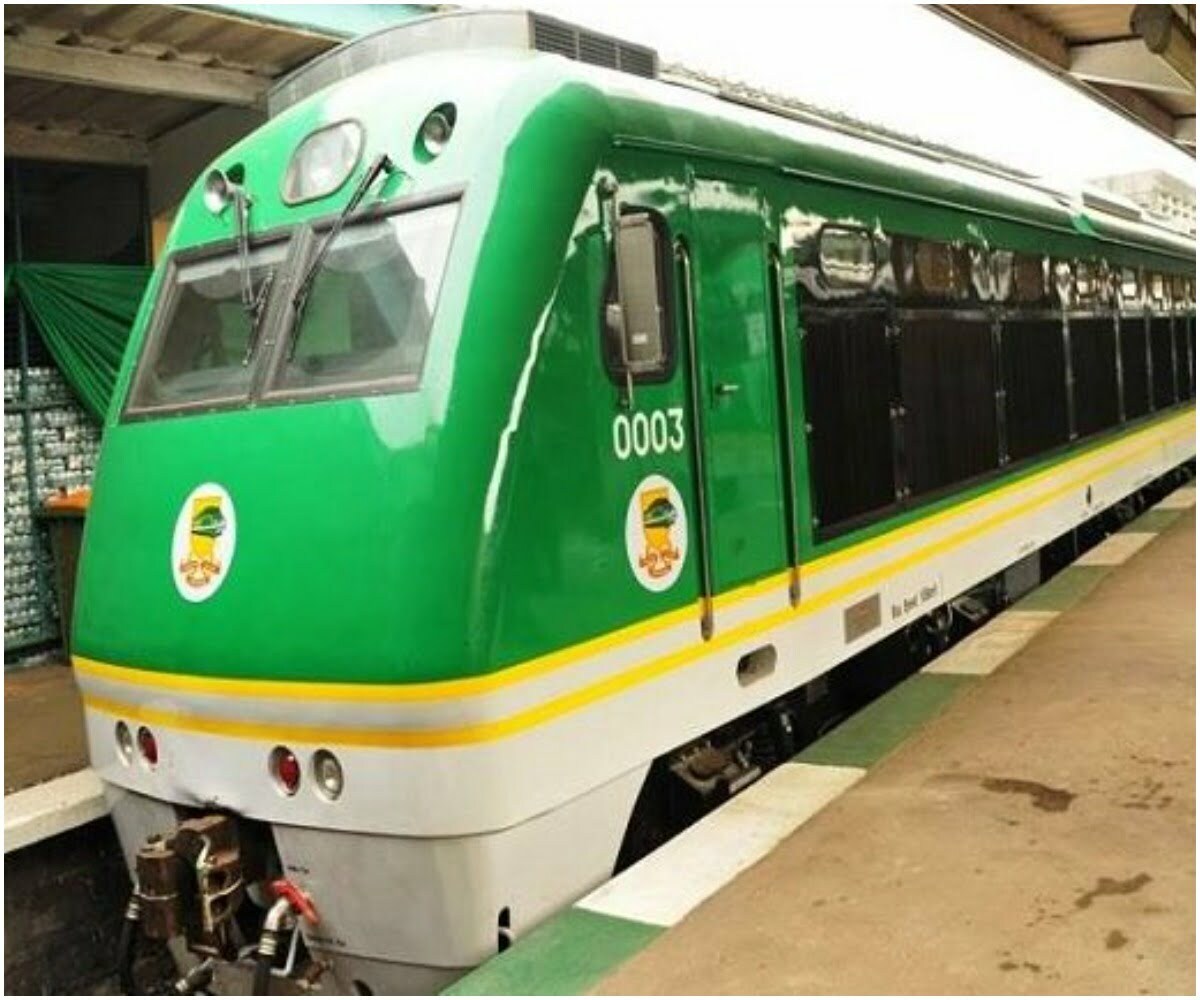 As operation commenced at the Abuja-Kaduna train terminal on Monday, (today) passenger turnout is reported to have been low on the first day of resumption.
Naija News learnt that the Nation boarded the train from Idu to Kubwa stations in Abuja to monitor the resumption of the service.
According to its observation, only few cars were seen at the park about 30 minutes before the take-off of the first train, a development that indicates a low turn out of passengers.
It also revealed that two traders were sighted at the entrance selling face masks, while men of the Nigeria Police Force and the Nigeria Security and Civil Defence Corps (NSCDC) were seen at the entrance of the station on guard.
The management of Nigerian Railway Corporation (NRC), had announced over the weekend that the train service would resume on Monday, after 251 days of service suspension.
The service was suspended on 28 March after an attack on the rail tracks by bandits.
However, it was gathered that National Identification Number (NIN) and phone number were part of the requirements needed from passengers before the issuance of tickets.
All the five ticketing points, passengers without the NIN were refused service despite pleas.
Also, fares were reported to have surged from what it was before the suspension of service few months ago.
The fare for Abuja-Kaduna train service from Idu to Rigasa was said to have been N9,000 for 24-seater coaches, which before was N7,000.
While fares on the 56 and 68-seater coaches were now N6,500, and N3,600 for 88-seater coaches while minors are expected to pay N3,000.
Before the attack, fares for minors was N1,500, and fares for the 56 and 68-seater coaches was N5,000, while passengers on the 88-seater coaches paid between N2,600 to N3,000 depending on the time of the journey.
It was also learnt that majority of the coaches were empty and the few in operation had few passengers.