Stop Torturing Me – Korra Obidi Cries Out As Police Storms Her Apartment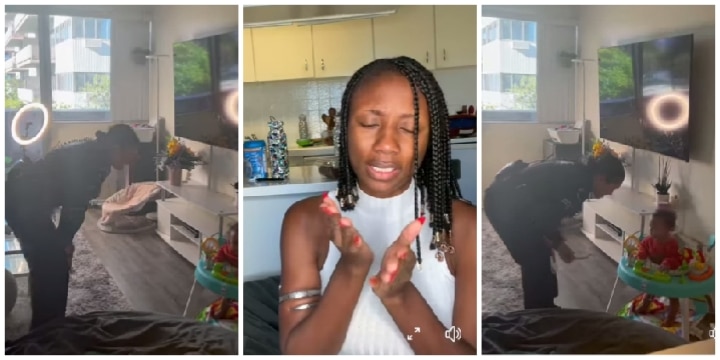 Professional dancer and singer, Korra Obidi has cried out after the police visited her apartment to question her about the safety of her second daughter, Athena Dean.
The mother of two took to social media to express her grief after a cop stormed her residence to examine Athena.
Speaking via her Facebook account she explained that the police had visited her home and demanded to conduct some checks on the toddler's body.
According to the US-based entertainer, this is the second time she is being visited by the cop and child services over her children's welfare.
She disclosed that the police stated that they got information about the baby falling from a chair and this caused the visit.
Korra while lamenting in the video described this as harassment and torture and wondered why the other party wants to take her kids away from her.
Korra Will Defeat That Idiot
The father to Korra Obidi, has lashed out at her ex-husband, Justin Dean.
Naija News reports that Korra's sister and her father during an Instagram live session addressed trolls and naysayers, claiming that the dancer will not find love again following her crashed marriage.
Recall, the husband of the US-based dancer, Dean had announced their divorce in April, a few days after they welcomed their second daughter together.
While speaking about Korra's future and love life, her sister called her father to address the trolls.
He further slammed the dancer's ex-husband, Justin, saying he is an idiot and his daughter will absolutely defeat him.