Exclude Public Officials If Nigeria Can Afford Pay Hike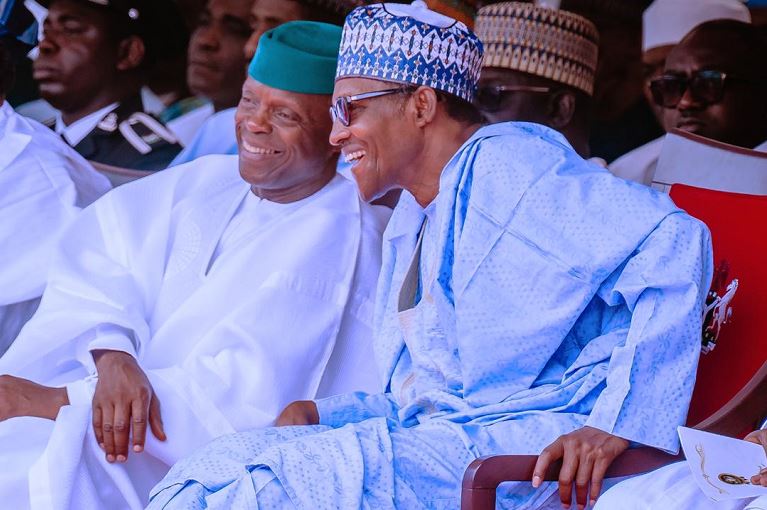 Aren't political and public office holders in Nigeria the luckiest? At a time when labour unions in other climes are agitating and demonstrating for wage indexation against rising inflation, Nigerian officials are poking the bear at home. South Africa's Public Servants Association (PSA) has announced its intention to embark on strike by Wednesday after rejecting a 3 per cent wage offer from the government. The government's offer to public servants included a once-off cash payment of 1,000 rand ($55), but the unions say that does not materially improve their income. Most unions in the country's largest labour federation COSATU have also rejected the government's wage offer and are demanding 10 per cent increase
Across Europe, workers and their trade unions have been pushing for wage increases that will compensate for the soaring energy bills and the rising cost of living. In Belgium, unions are fighting against employers and right-wing parties to avoid a suspension of the raise that upholds their purchasing power. In Luxembourg, unions have just managed to reverse a decision by Parliament to cancel indexation in 2022 and 2023. The main unions in Spain are demanding an increase in wages across the board in response to spiralling inflation that has made many people's salaries to have fallen in real terms. The story is the same in Austria where metal industry workers are demanding 10.6 per cent pay rise.
Months after the purchasing power of Tunisians got eroded amid rising prices, high unemployment and widespread poverty, Tunisia's government and the country's main labour union (UGTT) recently struck a pay deal that involves a five percent annual hike to public sector wages every year until 2025. The agreement between both parties came after arduous negotiations and a general strike that shut down the North African country in June. It is unconscionable that despite the wave of agitations by workers elsewhere for wages to match inflation and the rising cost of living, all the Nigerian authorities can think of is to increase the emoluments of the already gorged public officials.
The Revenue Mobilization Allocation and Fiscal Commission (RMAFC), an agency responsible for determining salary structure in Nigeria, recently announced that it has concluded arrangements to start the process of reviewing the remuneration of political and public office holders as well as judicial officers in the country. Those to benefit from the largesse include the president, vice president, governors and their deputies, legislators and other political office holders. This came amid media reports that the severance packages of political office holders including President Muhammadu Buhari, Vice President Yemi Osinbajo and the twenty-eight governors leaving in 2023 would cost the country N63.43bn.
According to a document obtained from the RMAFC website, a breakdown of the gratuity indicates that the Federal Government would pay out N3.39bn while the states will cough out N60.06bn. In Nigeria, political office holders are entitled to 300 per cent of their annual salary as gratuity. In some cases, ex-governors are paid 100 per cent of their annual basic salary for life after leaving office. They would also get new cars every three years, a house in any part of the country, free medical care, as well as furniture allowance and car maintenance allowance as part of their severance package.
As things stand at the moment, the Nigerian President earns N14,058,820 per annum (p.a.); the Vice President N12,126,290 p.a.; Ministers, Secretary to the Government of the Federation, Head of Service, Chairmen of Constitutional bodies N7,801,640:00 p.a.; Ministers of State and members of Constitutional bodies N7,536,683 p.a.; Special Advisers including speechwriters N7,091,493 p.a. These are their annual basic salaries excluding their entitled allowances like accommodation, furniture, duty tour allowance, estacode, medicals, severance gratuity, leave and motor vehicle loan and what is paid to their domestic staff. It is unacceptable that it is this same set of over-paid officials that the RMAFC is seeking to increase their earnings, even when the national minimum wage of N30,000 cannot afford a bag of rice.
Shouldn't an increment in salary be directed to the workforce who are the driving force of productivity and economic rejuvenation of any nation? We are yet to see the tangible contributions these public office holders make to Nigeria's economic growth that entitle them to jumbo emoluments. Beyond the inherent impropriety of robbing Peter to pay Paul, Naija News is worried that the planned increment in the salaries of top functionaries is coming at a time the Buhari government intends to borrow N8.80tn to fund the proposed 2023 Budget which has a deficit of N10.78 trillion with the country's public debt stock at N42.8tn as of June 2022. The country's balance sheet is in such dire straits that the Minister of Finance, Zainab Ahmed, disclosed in August that, "there will be no provision for treasury-funded MDA's capital projects in 2023". About 70 per cent of the national budget is recurrent expenditure while the other 35 per cent is shared between debt servicing and capital expenditure.
The country which finances is bleeding shouldn't be feathering the nest of cushy public officials. It goes without saying that the fat cats to whom the revenue allocation agency wants to dish out more largesse do not quite need the extra money unless to be squandered in obscene opulence at the expense of everyone else. Pray, what will the enhanced salary do to a governor who receives at least an unappropriated N500 million every month as a security vote? There are some state governors who even get as high as N1.3 billion per month. If these slush funds were judiciously used, Nigeria won't be this debilitated by insecurity, banditry and terrorism.
The amount that these political and public office holders are paid as salaries is not even unsustainable, given that the federal government, according to Governor Godwin Obaseki, has resorted to the illegal printing of money to meet its monthly obligation to workers. Speaking only a week ago, the Edo State helmsman said, "the debt this country is going to N60 trillion. When are we going to come out of it? Every day, every month, they are printing and printing money to pay salaries. When I cried out years ago, I never knew it was as bad as this. What will happen to the Naira? Only God will help us." This certainly shouldn't be the time for RMAFC to get profligate with the nation's scarce resources. And if there must be a review of the salary structure, it should be in favour of civil servants whose take-home salary cannot take them home yet they have to grapple with inflation currently over 20 per cent.
Egalitarianism is better suited to this circumstance, and Naija News advocates the practice of the principle of "from each according to his ability" and "to each according to his needs". The country is stymied by misfits, the indolent and incompetent occupy public who are solely attracted by the jumbo pay and benefits attached to public offices. While government officials in developed countries carry their own bags and pull chairs to sit in meetings, Nigeria essentially pays hangers-on to do those for the principal. The words of Ludwig von Mises that "there is no more dangerous menace to civilization than a government of incompetent, corrupt or vile men" rings true.
Politicians who are not prepared for the rigours of office meander their way into public offices and rely on the retinue of aides and appointees doing all the work for them. No wonder spent forces and those who have long past their prime are gunning for the most important job in the country yet have the temerity to tell Nigerians that being the President does not require the energy of a mountain climber, wrestler or bricklayer. The other day, a governor appointed 28,000 special assistants. With such a staggering number of aides to complement those already in his service, what else is left for the governor to do? Yet, these are the sort of principals whose salaries are about being raised by the revenue allocation commission in a time of austerity!
Naija News demands that if there must be an increase in the government's recurrent expenditure, it should be to pay lowly workers what is commensurate with the times. Since Nigerian government officials are already among the highest paid in the world, efforts should rather be diverted into making local civil servants at par with their foreign counterparts who are granted wage indexation to survive the rising cost of living.