Atiku Camp Reacts To Yahaya Bello's Appointment As APC Campaign National Youth Coordinator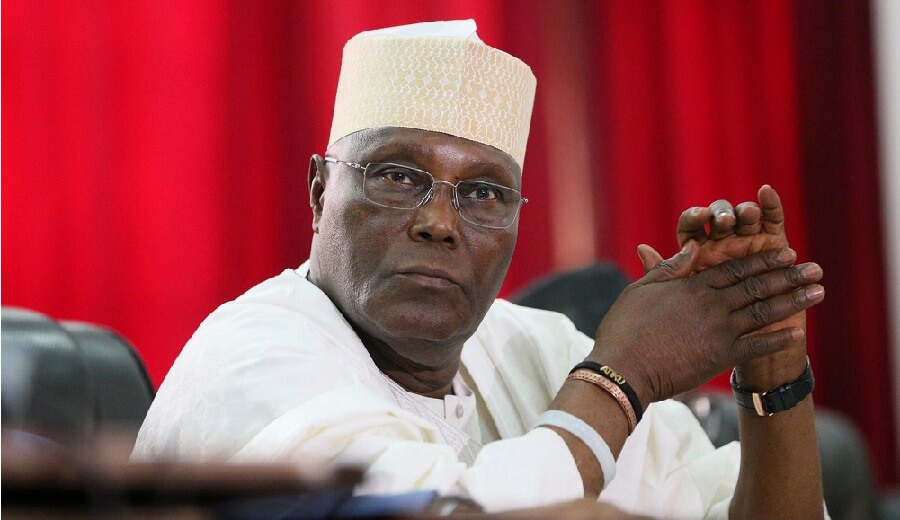 The presidential candidate of the Peoples Democratic Party (PDP), Atiku Abubakar, has reacted to the appointment of Governor Yahaya Bello of Kogi State as the National Youth Coordinator of the Tinubu-Shettima Presidential Campaign Council.
Naija News had reported that Tinubu, in a letter he personally signed on Sunday, said Bello was appointed because he has distinguished himself as a worthy ambassador of the party.
Tinubu stated that Bello's impressive political achievements and exemplary leadership made him qualified to lead the youths in the party ahead of the campaigns.
The APC flagbearer expressed optimism that Bello would conduct an effective, message-driven campaign that could lead the ruling party to victory in the 2023 presidential election.
In an interview with The Punch on Sunday, Atiku's spokesman, Paul Ibe, said Bello will have a difficult time selling APC and Tinubu to Nigerian youths that are frustrated.
Ibe stated that it would take more than the help of an angel to convince Nigerians to elect the ruling party in the 2023 general elections.
He said, "What will this newly appointed national youth coordinator (Bello) will be telling young people without jobs? They are free to appoint anyone to achieve whatever objectives they seek to achieve.
"But one thing is constant – whoever they appoint, even if the person is an angel from heaven, the person has to live with the reality of this government's failure. I don't know what they will sell to Nigerians. This election is a referendum on the failed policies of the APC.
"They have left Nigerians poorer, hungrier, insecure and more divided than ever. That's the scorecard of the APC and the APC presidential candidate has to own it. The directorate of their campaign also has to own it.
"It is therefore not about who they appoint but about the fact that the last seven years were wasted by the APC administration. These are years that Nigerians will forever regret and pray that the 19th-century archaic rule never happens again."