Ayu Reacts As PDP NEC Passes Vote-Of-Confidence On Him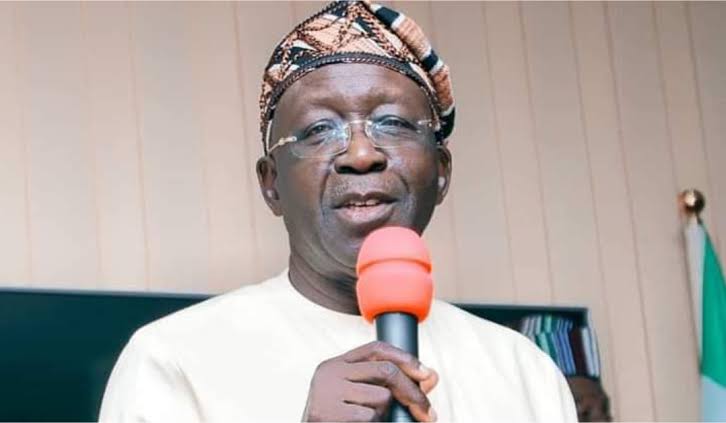 The National Chairman of the Peoples Democratic Party (PDP), Senator Iyorchia Ayu, has applauded the party's National Executive Council (NEC), following a vote of confidence passed on him.
Naija News reported that the party's NEC had passed a vote of confidence on Ayu at its 97th meeting held in Abuja on Thursday.
This was a sequel to a motion by the Minority Leader of the House of Representatives, Ndudi Elumelu, and seconded by a party stalwart from Kwara State, Ishola Balogun.
Also, the party's Board of Trustees (BoT) passed a vote on confidence on the Ayu-led National Working Committee (NWC).
Reacting to the development, Ayu appreciated the NEC and members of the party for allowing him to continue to lead the party ahead of the 2023 general elections.
The national chairman asserted that the NWC would continue to steer the ship of the party in the right direction.
Ayu also noted that disagreements between party members were normal, adding that what mattered was not such disagreements but how they were resolved.
He said: "In spite of all impressions being created, even in the families, sometimes you have family disagreements.
"I think this party is famous for settling disagreements and going on to win elections in the past. This time is not an exception.
"I am happy that the majority of people are interested in our party. So, because we disagree among ourselves within our capacity, we have done it before and I believe we will do it again."
Ayu Must Go – Wike
Governor Nyesom Wike has insisted that the chairman of the Peoples Democratic Party (PDP), Iyorchia Ayu, must step down despite the resignation of Walid Jibril as the Board of Trustees chairman.
Wike reiterated his stance on Ayu's resignation, recalling the promise allegedly made by the presidential candidate of the PDP, Atiku Abubakar when he won the party primary election in May.
According to Wike, Atiku had assured him that Ayu would vacate his position as party chairman.
The governor said Jibrin's resignation as the Board of Trustees chairman won't stop his demand for Ayu's removal.