FRSC Arrests 35 Motorists For Bribing Officers In Imo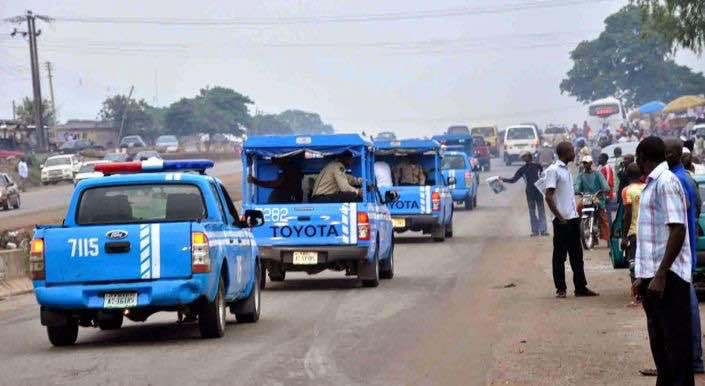 The Imo State command of the Federal Road Safety Corps (FRSC) has arrested no fewer than thirty-five motorists for allegedly trying to bribe its officers on duty post.
The sector commander, Evarestus Ebeniro, who confirmed the development to newsmen on Tuesday, said the agency has zero tolerance for corruption.
Naija News understands that the command chief revealed this at the secretariat of the Nigeria Union of Journalists in Owerri today.
He told journalists that the arrests made were only for the month of August, adding that the command is on the watch out to ensure any of its officers found in the act are arrested and punished.
Ebeniro explained further that his command is ready for the hazards of traffic gridlock associated with ember months, saying that the state government had helped to ease traffic by turning the roundabouts to intersections.
He said: "Already, we have mapped traffic for the routes into Owerri which is enormous during Christmas. We will deploy men to flashpoints. We will partner with FERMA and other agencies to immediately clear broken down vehicles to ensure the flow of traffic."
Ebeniro assured free flow of traffic and called on road users to drive carefully without the influence of alcohol and substance abuse.