After Losing At Presidential Primary, Bakare Tells Christians What To Do About Muslim-Muslim Ticket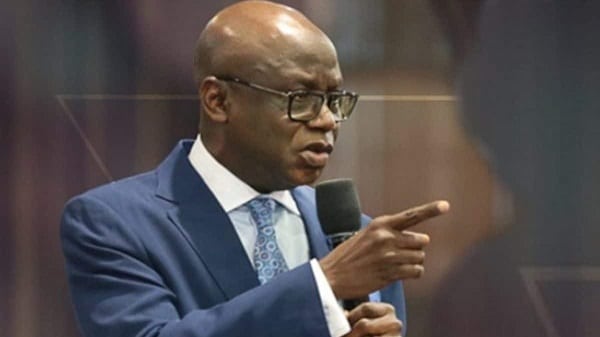 In response to the controversy trailing the Muslim-Muslim ticket of the All Progressives Congress (APC), the General Overseer of the Citadel Global Community Church (CGCC) and former presidential aspirant Tunde Bakare has urged church leaders to approach the matter with civility, clarity, and continued hope in the prospects of a united Nigeria.
In what seemed like subtle support for Tinubu's decision in picking former Borno State Governor, Kashim Shettima as running mate, Bakare stated that the focus should be on ensuring good governance and the emergence of a united Nigeria where irrational sentiments of ethnicity, religion, or tribe would not matter.
However, Bakare claimed that the opposition to what has been referred to as a Muslim-Muslim ticket is not surprising given the diversity, mood, and degree to which true nationhood is still to be formed in the country.
According to the clergyman, Nigerians are yearning for a country where every citizen at any point in time, will have absolute freedom and liberty to contest any political office irrespective of what party of country and religion.
He said: "We dream of a Nigeria where the political mantra will no longer be "emi lo kan" or "awa lo kan" but "Nigeria lo kan;" a Nigeria where every Nigerian citizen, at any point in time, will have the absolute freedom and liberty to contest for any political office and will be assured of the citizens' wise use of the power of the vote without consideration of what part of the country he or she is from or in what manner he or she chooses to worship God."
He added that Nigerian Christian leaders are currently suffering from decades of false teaching that claims Christians have no business in politics.
However, he advocated moving the discourse from politics to governance for Northern Nigerian Christians who feel left out by the selection of a Northern Muslim as running mate.