Abuja-Kaduna Train Attack Victims Reunite With Family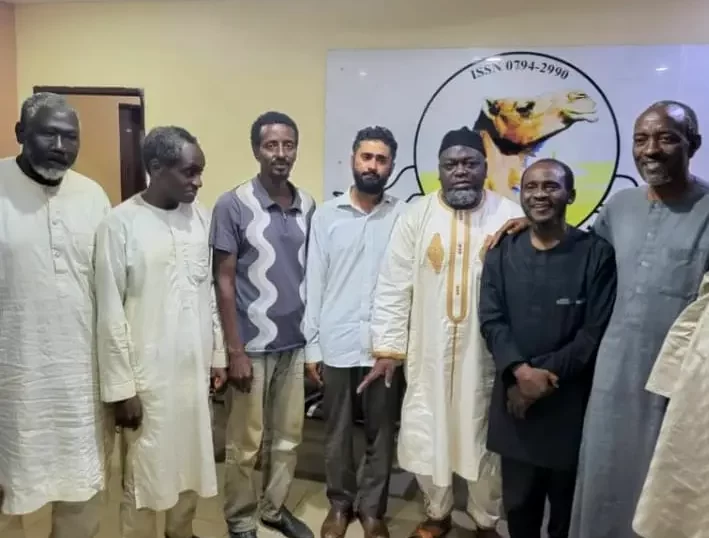 At least seven victims of the dreaded terrorist attack on an Abuja–Kaduna onboard train on March 28, 2022, reunited with their families on Saturday, Naija News understands.
Recall that scores of citizens were killed and abducted in the attack that happened in Katari, Kaduna State, Nigeria over three months ago.
The assailants had released some of the victims earlier while they kept others in their den, making unfriendly demands from the federal government.
However, on Saturday (yesterday), the lead negotiator, Malam Tukur Mamu who is a Media consultant to a popular Islamic cleric, Sheikh Gumi, reunited seven more victims of the Abuja-Kaduna train attack with their respective families, Naija News understands.
Mamu while handing the victims to their respective families, urged Nigerians to give a thumb up to the executive Governor of Yobe State, Mai Mala Buni for the crucial role he played that led to the freedom of the captives.
Reports sighted on Vanguard said the Nigerian Army authorities had wanted to keep the freed victims in their custody but the victims reportedly insisted to follow Mamu to his Kaduna office where they were given a well welcome and reunited with their family members.
Mamu said efforts by the military to take over the rescued victims were immediately resisted by them.
"They accused the government of putting their lives in danger and unnecessarily delaying their release and insisted on getting to their families immediately to be able to have urgent medical attention in view of their health condition," Mamu said.
According to Mamu, the distance from the remote location where the captives were successfully secured was more than 50 kilometres without an access road.
He acknowledged that after retrieving the victims, the soldiers provided security cover that brought them back to Kaduna.
Speaking with journalists, a son of the Chairman of the Northern Elders Forum-NEF, Sadiq Ango Abdullahi who was among the freed victims, said "the soldiers were considerable enough to hand us over to Tukur Mamu after we insisted that we will not go with them. The most difficult job has been done by him Alhamdulillah( thanks to Allah). We were all taken to his office and even before then he has contacted all our family members to come and pick us.
"I can confirm to you that this man did this thing alone because even our family members were taken by surprise, they least expected the rescue soon more so that today, Saturday, is Sallah day."
Sadiq Ango expressed gratitude to Allah and Mamu for the sacrifice and efforts to secure their freedom after months in the kidnapper's den.
According to him, the Federal Government should intensify efforts to ensure that the remaining passengers are rescued as soon as possible because of their deteriorating health condition.
Mamu explained, however, explained that they only used the power of dialogue and persuasion during the negotiation, stating clearly that no ransom was paid in the process.