Protesters Set Sri Lankan Prime Minister's Home Ablaze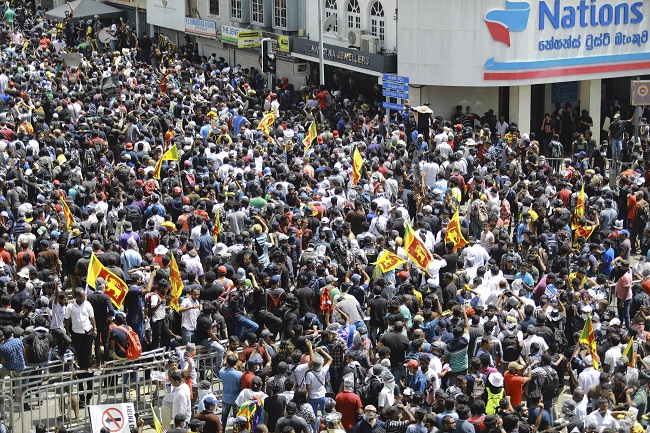 Angry protesters have set the house of Sri Laka Prime Minister Ranil Wickremesinghe on fire following the crisis rocking the country.
According to a statement from his office, protesters angered by the unprecedented economic crisis in the island nation broke into the PM's private home and set it on fire.
The protesters had earlier marched into the home of President Gotabaya Rajapaksa, demanding his resignation.
"Protesters have broken into the private residence of Prime Minister Ranil Wickremesinghe and have set it on fire," said the PM's office in a statement.
Vehicles belonging to the PM were damaged by the protesters, according to reports.
Reports added that Wickremesinghe had called a meeting with political leaders and said he was willing to step down to pave the way for a unity government.
But that failed to placate protesters, who stormed the premier's private residence and set it alight after night fell.
Footage shared on social media showed a crowd cheering the blaze, which broke out shortly after a security detachment guarding Wickremesinghe attacked several journalists outside the home.
No casualties have been reported in the fire so far, and police said Wickremesinghe and his family were away at the time.
Naija News understands that Sri Lanka has suffered through months of shortages of basic goods, lengthy blackouts and galloping inflation after running out of foreign currency to import necessities.
The government has defaulted on its $51 billion external debt and is seeking an International Monetary Fund bailout.