Senate Confirms Buhari's Ministerial Nominees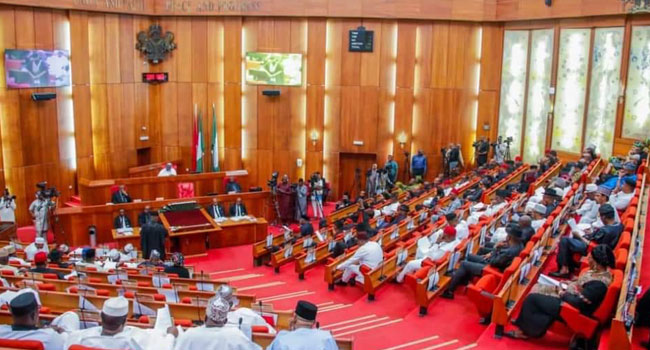 The Red Chamber on Wednesday confirmed the seven nominees after they were screened and subjected to a series of questions by the Committee of the Whole.
Naija News reports that the ministers-designate will replace former ministers who resigned to pursue their political interests in the 2023 election. Those who resigned are Rotimi Amaechi, Ogbonnaya Onu, Godswill Akpabio, Emeka Nwajiuba, and Tayo Alasoadura, among others.
The ministers confirmed on Wednesday are Henry Ikoh (Abia), Umana Okon Umana (Akwa Ibom), Ekuma Joseph (Ebonyi), Goodluck Nana Obia (Imo), Umar Ibrahim Yakub (Kano), Ademola Adewole Adegorioye (Ondo), and Odo Udi (Rivers).
During the screening, Ikoh said one way of tackling employment in the country is to make technical graduates job creators.
On his part, Umana said the country could boost its foreign exchange earnings with its free trade zones, adding that the free zone is a platform that can drive production because when you produce for export, you earn foreign exchange.
Nakama said the federal government must be ready to make some compromises to end the strike by the Academic Staff Union of Universities (ASUU).
The remaining four nominees were asked to "take a bow and go" on the grounds of their experience.