Omokri Makes 'Fresh' Comment About Tinubu's Health Condition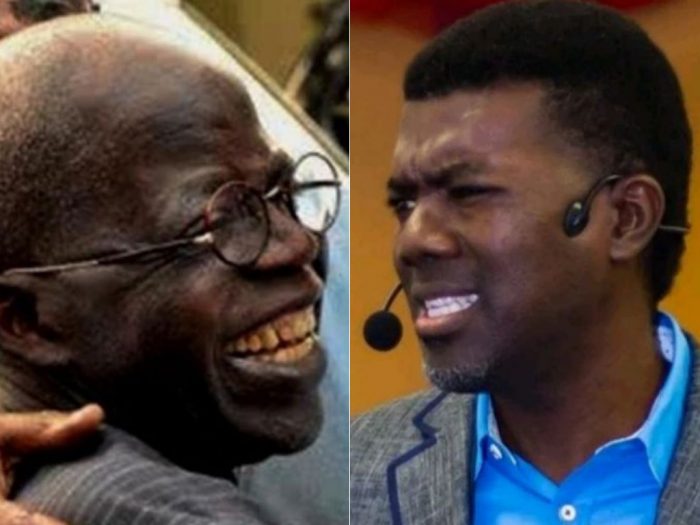 Controversial socio-political activist and former presidential aide, Reno Omokri got social media users awed on Thursday after he commented again about the health condition of the presidential candidate of All Progressives Congress (APC), Bola Tinubu.
Naija News reports that Omokri is well known for his constant attack on the APC, President Muhammadu Buhari's led government and the party's 2023 presidential candidate, Tinubu.
Aside from his general review of the APC's government, Omokri has constantly made derogatory comments about Tinubu's health condition and has made the former Governor of Lagos State a subject of ridicule in many publications.
In what seems like turning a new leaf, Omokri took to social media on Thursday and instead of the usual comments, he apologized to Tinubu for making fun of his health status.
He appealed to the supporters of the presidential hopeful stating that he has now realized his wrongs. Omokri promised to focus on other important matters and never return to insulting Tinubu, especially about his health.
Omokri also advised Nigerians to refrain from insulting candidates. He tweeted: "I have been guilty of using Bola Tinubu's health status against him and I have come to realise that if we do not die early, we will all age and may suffer ill health," he wrote.
"Therefore, I profoundly apologise to Mr. Tinubu and his supporters. Even though it may seem that the health of a candidate is a serious issue, I nevertheless promise to focus on other issues besides his health henceforth. May God bless you all.
"Atiku, Tinubu, and Obi have been friendly with each other for upwards of 20 years. So, you and I should support anyone of them without being unfriendly to each other.
"I will campaign for my candidate, but won't force him on you. Please do likewise with me! This election will come and go. But Nigeria will remain, and God sparing our lives, we will also remain. No insults, no threats, no slander."