Hope Uzodinma Speaks On Advising Tinubu To Go For Muslim-Muslim Ticket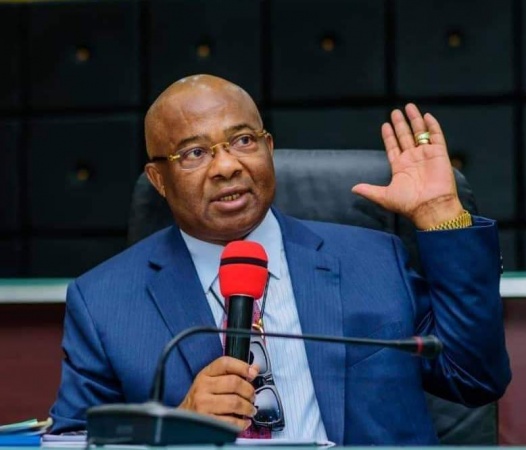 Hope Uzodinma, the Governor of Imo state, has denied pushing for a Muslim-Muslim ticket for the presidential candidate of the All Progressives Congress (APC), Bola Ahmed Tinubu.
Recall that Naija News earlier reported that the governor while speaking with State House Correspondents on Tuesday, urged Nigerians not to focus on the religious and geopolitical zone of Tinubu's running mate, but rather be interested in who can deliver.
Shedding more light on his boss declaration, Declan Emelumba, the Imo State Commissioner for Information and Strategy, released a statement explaining that Uzodinma was in no way canvassing for a Muslim-Muslim ticket.
He said the governor simply insisted that religion should not be a yardstick for choosing the vice presidency rather, competency should be the watch word.
"How can this position amount to advocating for Muslim/Muslim presidential ticket?" The Commissioner asked.
He explained further that those misinterpreting the governor's words were simply mischief makers.
"His Excellency made it clear that there is no part of the Constitution where religion is a factor in choosing the President or his vice," he said.