FLASHBACK To When Oyo Amotekun Commander Predicted Invasion Of killer Fulani Herders Into South-West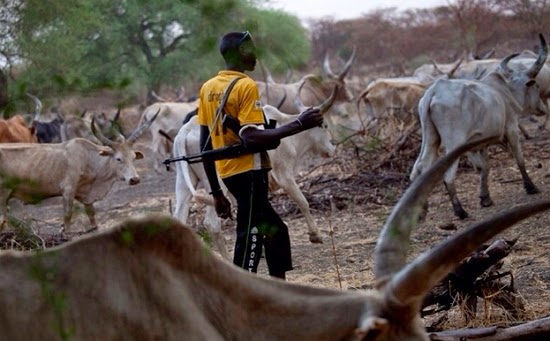 A prediction made by the Oyo State Chairman of Amotekun Security Corps, Gen. Ajibola Togun, about the invasion of killer foreign nationals of Fulani and Tuareg origin into Southern Nigeria has surfaced following a deadly attack in a Catholic Church in Ondo State on Sunday morning by gunmen suspected to be Fulani bandits.
Naija News reports that the former military intelligence officer, Togun had raised the alarm about the large number of their foot soldiers who had already infiltrated the region as commercial motorcyclists, pepper traders and carrot sellers, who sell their goods in wheelbarrows.
He said that most of the Fulani perpetrating killings and kidnapping are Tuaregs from Mali, Guinea, Chad and other West African countries.
He said: "They were told that Allah has given Nigeria to them as heritage. So, they plan to take over what they claimed Allah had given them, including Yorubaland.
"There would soon be a problem in the South-West. These foreign Fulani herdsmen would soon come to take over Nigeria. This is because they (Fulani) have the backing of some people in government.
"They have their foot-soldiers among those Okada riders, pepper sellers who ply their trade in wheelbarrows. They have mastered topography in the South-West communities. This is very critical."
While contending that regional security had to come up because of the Federal Government's inability to guarantee the security of Nigerians, he said: "There are enemies within. When the South-West governors wanted to establish Amotekun, some Yorubas went to Abuja and advised President Muhammadu Buhari not to allow it, saying they (governors) would use Amotekun for secession."