Soludo Speaks On Activities of Unknown Gunmen In Anambra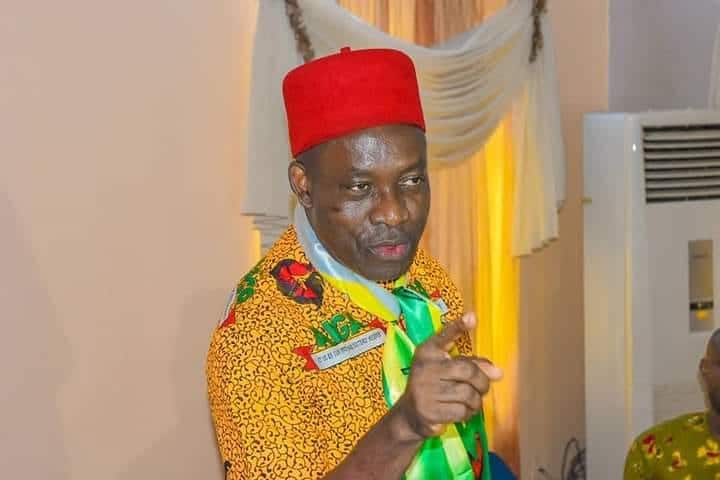 Governor Charles Soludo of Anambra State has condemned the nefarious activities of the gunmen terrorising the South East region.
Soludo stated the killings of innocent citizens and the recent murder of a lawmaker, Okechukwu Okoye, show that the gunmen are not agitators.
He disclosed that the activities of the gunmen are a far departure from the agitations by members of the Indigenous People of Biafra (IPOB) in the region.
Soludo made this known while addressing aspirants of the ruling All Progressive Grand Alliance (APGA) for the various elective positions for 2023 at the Governor's Lodge, Awka, on Monday.
He stated that the killings and violence in the state were being perpetrated by criminals who have now engaged in kidnapping, killing and other manner of criminalities as a lucrative enterprise.
Meanwhile, bandit terrorists who abducted passengers on the Abuja-Kaduna bound train have vowed to start killing those in captivity if the Muhammadu Buhari-led government doesn't meet their conditions.
Naija News reports that gunmen reportedly related to the Ansaru terrorist group had attacked the train on 28th March 2022, killing nine individuals and kidnapping others.
Recall that the Federal Government had recently suspended the resumption of the train service indefinitely following protests from families of the kidnapped victims.
The terrorists have now stated that they will start killing the captives in the next seven days if the government refused to release their children allegedly kept in a Yola detention facility.
According to the Vanguard, leaders of the terrorists spoke on phone to the spokesman of Sheikh Ahmad Gumi, Malam Tukur Mamu, 'And Dan Iyan Fika.
In the audio of the conversations between Malam Tukur Mamu and the leaders of the terrorists, the terrorists claimed that the Federal Government suspended the resumption of the train service because of their threats.