'Lagos Must Be Free' Ambode's Ally Vows To Beat Sanwo-Olu At APC Primaries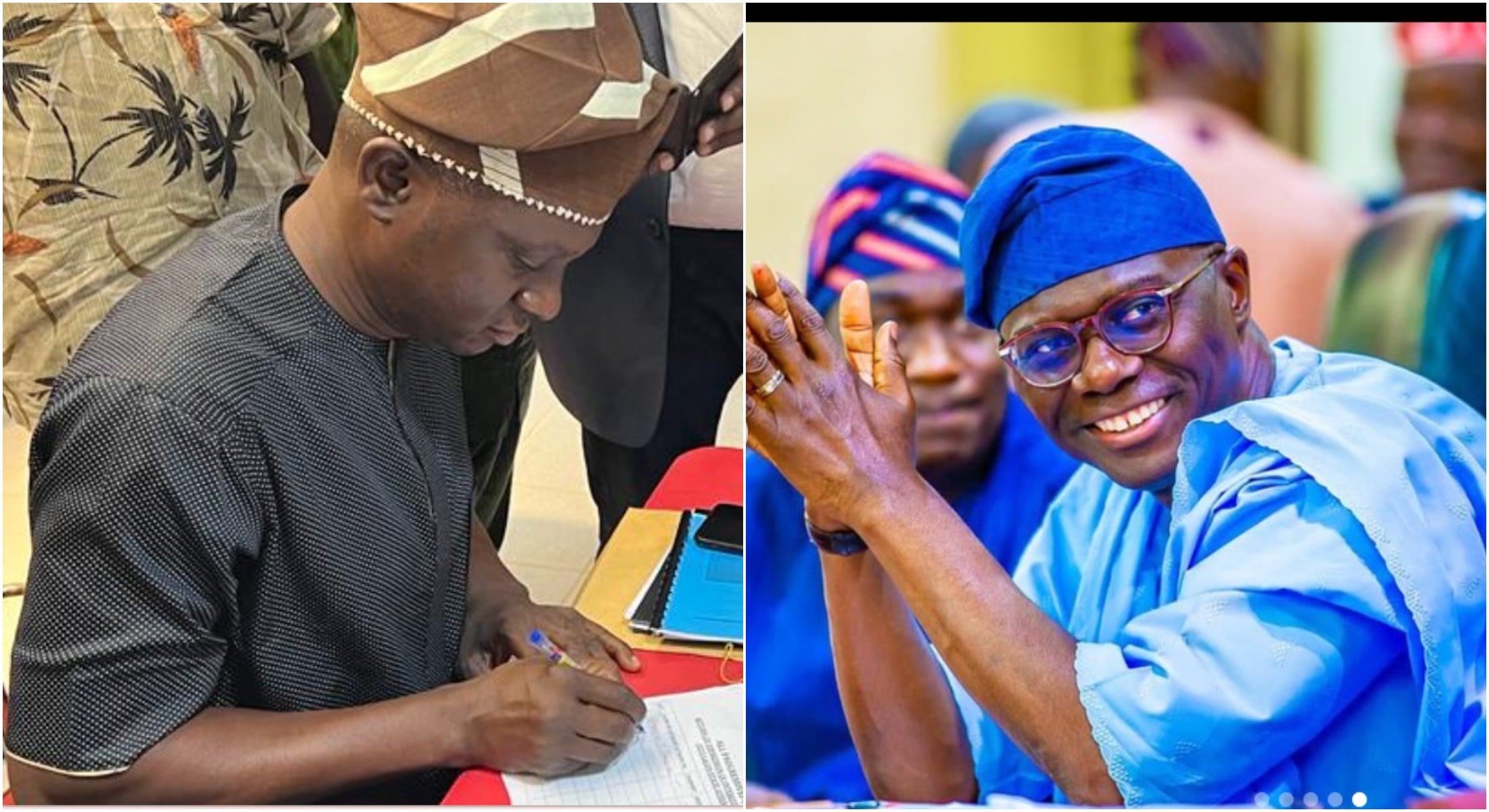 Wale Oluwo, a close associate of a former governor of Lagos State, Akinwunmi Ambode, has submitted his N50 million governorship form to the All Progressives Congress.
The Governorship aspirant submitted his Expression of Interest and Nomination Forms to the party on Wednesday at the International Conference Centre, Abuja.
Oluwo, who is the chairman of the Akinwunmi Ambode Campaign Organisation, served as Commissioner for Energy and Mineral Resources during Ambode's tenure as governor.
The APC aspirant vowed to beat the incumbent governor, Babajide Sanwo-Olu, at the APC governorship primary election.
In an interview with journalists on Thursday, Oluwo said, "Lagos must be free".
So far, only two aspirants have submitted the party's governorship forms in Lagos, Sanwo-Olu and Oluwo.
Meanwhile, the Governor's Advisory Council which is the highest decision-making organ of the party headed by APC chieftain, Bola Tinubu, had mid-April endorsed Sanwo-Olu for the second term in 2023.