Tinubu: Do Not Be A Scapegoat – Senator Adeniyi Warns Jonathan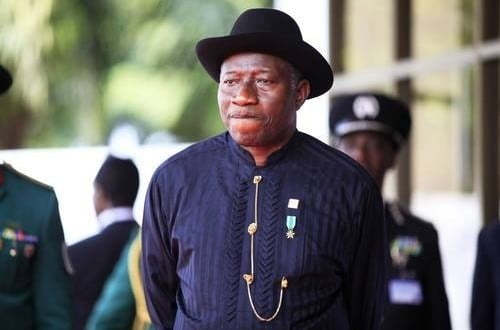 The Ekiti State Coordinator, South West Agenda for Asiwaju Tinubu 2023, Senator Tony Adeniyi, has asked former President Goodluck Jonathan not to allow people deceive him.
Recall that a Northern group had purchased the Presidential Nomination and Expression of Interest forms for the former leader under the umbrella of the ruling party.
The development had since sparked curiosity as Nigerians are left in the dark on Jonathan's untold defection to APC.
But in a statement by his spokesperson, Ikechukwu Eze, Goodluck Jonathan had denied joining the 2023 presidential race.
The former president stated that if he decides to join the contest to succeed President Muhammadu Buhari he won't do so from the 'back door.'
Speaking in an interview with The PUNCH, Adeniyi said Jonathan should not allow himself to be used as a scapegoat.
He asked, "Are those prompting him saying that the APC does not have people that can contest that they are calling on Jonathan who was ousted for his non-performance by the APC? Somebody who was described as clueless, what clue has he gotten now?
"We have a robust aspirant and candidate in Asiwaju Bola Tinubu, who has shown that he is a strong force.  He should just respect himself and go about doing whatever he is doing? What has he left in Aso Rock that he wants to come back for? If some people are pushing him for a single term, he should not be the scapegoat."