I Am The Most Prepared Presidential Aspirant – Osinbajo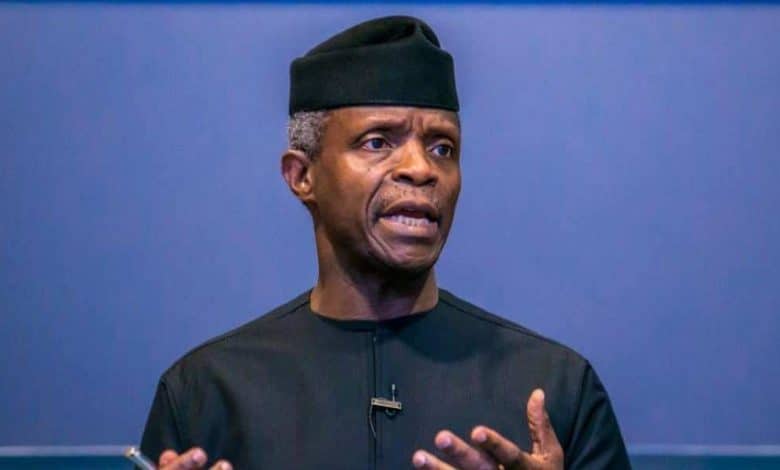 The Vice President, Yemi Osinbajo on Thursday described himself as the most prepared presidential aspirant ahead of the 2023 general election.
Osinbajo stated this during his visit to the Bayelsa State Council of Traditional Rulers as part of his consultations for the presidency.
According to the Vice President, he has the experience needed to pilot the affairs of the country.
Osinbajo said, "The chief objective of my coming is to formally let you know, in a domain where I am a chief, of my intention to run for the presidency of the Federal Republic of Nigeria.
"I made the formal declaration on April 11.
"All of us are aware, that that I have served as the vice president and God helping us, I will serve until May 29, 2023, in that capacity.
"It is my desire that comes that day, I will succeed our current president as President of the Federal Republic of Nigeria.
"As vice president, I have served under a president that has allowed me to see for myself and observe at very close quarters, all that is required to run this very complex, very diverse nation, Nigeria.
"I have also served on many occasions as acting president when the president was away.
"All of that has given me more than an insider view of how to effectively run the affairs of this country with its various challenges.
"I will say of all the contestants, and I will say so most humbly, clearly that I am the most prepared to hit the ground running.
"I will be ready on the first day of the assignment because I have seven years of training; I have the experience."