Aliko Dangote Rises To 72nd On World's Richest List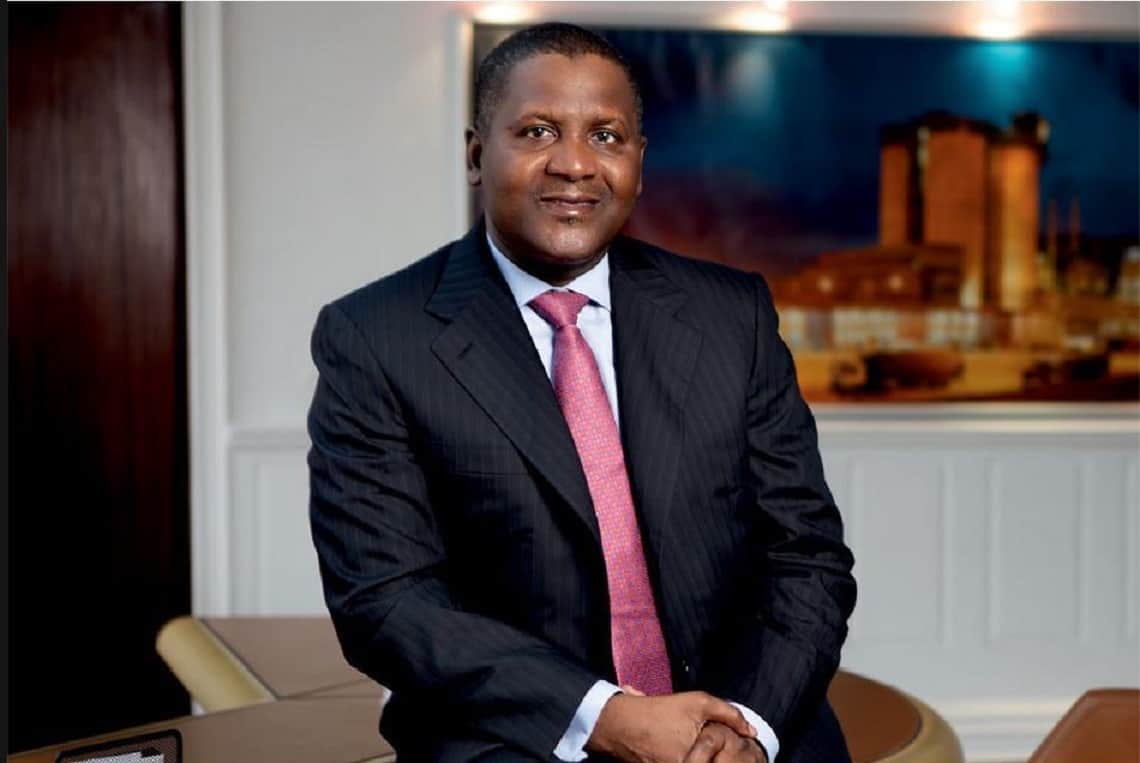 African billionaire business magnate, Aliko Dangote, has leapt to 72nd position on the world's richest men list.
The development was revealed in the latest data on Bloomberg's billionaires' index, Naija News reports.
The Nigerian man who owns and chairs the Dangote Group has now an estimated net worth of $20.4 billion.
Africa's richest man had ranked 97th richest person in the world in January 2022 with a net worth of $19.2 billion.
Dangote has maintained the top spot on the continent for 11 years in a row, Naija News understands.
The businessman had in February moved up the ranking to become the 83rd richest person in the world, beating down the Russian owner of English Premiership League (EPL) side, Chelsea FC, Roman Abramovich, who is currently ranked 132nd on the list of the world's 500 richest people.
Dangote is the only African billionaire on the list of 100 richest people on the planet.
Meanwhile, the African Development Bank Group has alerted African nations including Nigeria of a looming hike in the price of food, and energy among others in the coming months.
The multilateral development finance institution noted in a statement that the global food crisis was further triggered by the ongoing war in Europe between Russia and Ukraine.
AfDB President, Dr Akinwumi Adesina, revealed this during the weekend while speaking as a guest at the Atlantic Council's Africa Center, Naija News understands.
According to Adesina, the costs of fertilizer, rising energy prices, and rising costs of food baskets, could worsen in Africa in the days ahead.
He mentioned this while answering questions from the Council's Africa Center Chair, Ambassador Rama Yade; Senior Fellow Aubrey Hruby; and Washington/UN correspondent for Jeune Afrique and The Africa Report, Julian Pecquet.
Speaking about the impact of the Russia-Ukraine war, Adesina expressed sympathy for the people of Ukraine, describing their suffering as unimaginable.
He said the war's ramifications spread far beyond Ukraine to other parts of the world, including Africa.
He explained that Russia and Ukraine supply 30 per cent of global wheat exports, the price of which has surged by almost 50 per cent globally, reaching identical levels as during the 2008 global food crisis.
Adeshina added that fertilizer prices had tripled, and energy prices had increased, all fueling inflation.