Ukraine Crisis: United States Reveals First Attack Russia Will Be Launching Against Them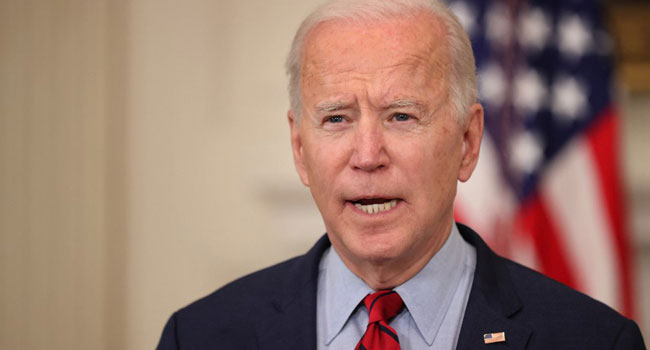 The president of the United States of America, Joe Biden has revealed how Russia is planning to attack the country.
Biden, on Monday urged all private sectors in the state to harden their cyber defenses immediately.
He stated that there were evolving reports indicating that Russia would conduct a cyber attack against America soon.
However Biden in a statement on Monday, acknowledged, "the Federal Government can't defend against this threat alone," CNN reports.
He therefore urged private sectors to take the necessary precaution to avoid the attack.
According to the president: "Most of America's critical infrastructure is owned and operated by the private sector and critical infrastructure owners and operators must accelerate efforts to lock their digital doors.
"The Department of Homeland Security's Cybersecurity and Infrastructure Security Agency (CISA) has been actively working with organizations across critical infrastructure to rapidly share information and mitigation guidance to help protect their systems and networks."