I Am In Bed With Your Wife – Pete Davidson Tells Kanye West (Screenshot)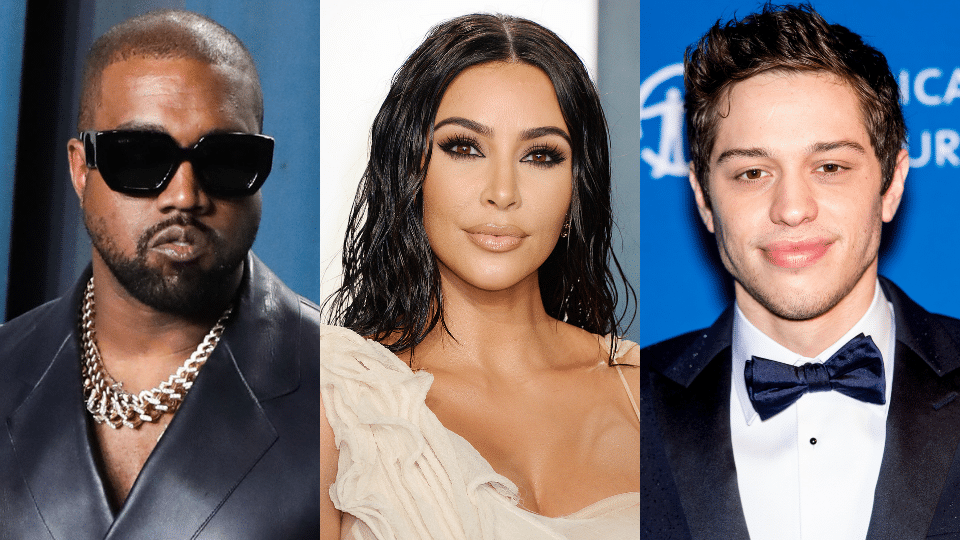 The boyfriend of American media personality, Kim Kardashian, Pete Davidson, on Sunday got Kanye on his toes after he told him that he is in bed with his (Kanye's) ex-wife.
Kanye and Pete had an exchange after the rapper posted videos and screenshots online to prove that his kids are raised without input from him.
The rapper in a video had lamented that his kids would not be allowed to attend Sunday Service.
Kanye had no idea Pete was watching his Instagram activity and he asked him to calm down in a text.
Pete condemned Kanye for always attacking him despite all efforts to be at peace with him.
He reached out to the rapper for a one-on-one discussion to sort their differences rather than bringing the discussion online.
Pete, however, warned Kanye that he would not make things easy with him again if he does not stop attacking him.
Kanye during the exchange, asked Pete where he was texting from, and he replied, "In bed with your wife"
See the screenshot below: