Air Peace, Arik Air, Dana, Others Increase Ticket Prices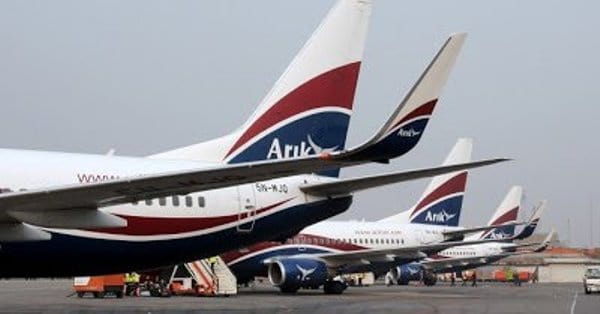 Airline Operators of Nigeria (AON) on Saturday announced the increase in the price of flight tickets for economy class to N50,000.
Naija News reports that the decision to increase the price of economy ticket was taken at the meeting of the operators in Lagos.
Giving reasons for the increase, the airline operators stated that the decision was taken following the high cost of jet A1 fuel, scarcity of foreign exchange, double-digit inflation, increase in ground handling charges and cost of buying and importing spare parts.
It was gathered that tickets from Lagos to Abuja in economy class, which used to cost between N29,000 and N35, 000, are now N50, 000. Economy tickets from Lagos to Abuja start at N50,000 on the websites of Dana Air, United Nigeria, Azman Air, Air Peace, and Max Air. Ibom Air costs N53,00, while Aero Contractors, which used to cost N26,000, now costs N48,365, and Arik Air costs N48,500. Green Africa, on the other hand, which used to sell for N20,000, is now selling for N39, 000, excluding luggage costs.
The increase will take effect immediately with the new prices visible on airline websites.