Ex Man United Player, Ighalo Speaks On Premier League Return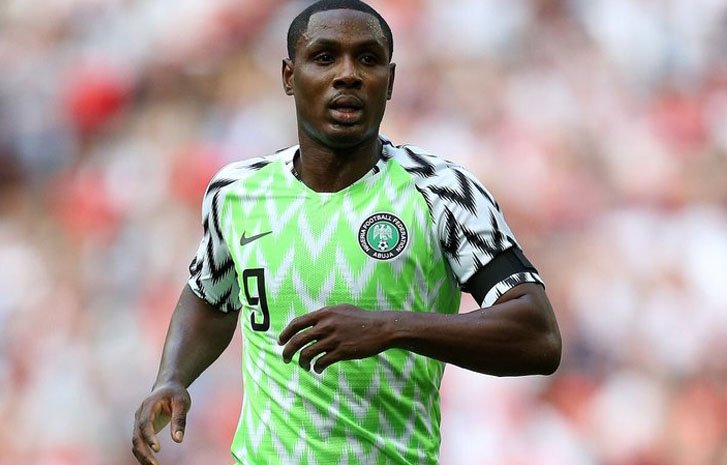 Nigerian professional footballer and former Manchester United striker, Odion Ighalo, has expressed hope of returning to the Premier League.
The 32-year-old during an interview with ESPN on Thursday said he would grab with gratitude any opportunity to play again in the English competition.
Naija News recalls that Ighalo joined United on loan from his former club, Al Shabab.
The Super Eagles star recently dumped the Saudi Arabian club after he was denied the opportunity to participate in the 2021 African Cup of Nations in Cameroon.
Ighalo has since berated Al Shabab for his absence at the just concluded AFCON.
"I was not happy with them and we decided to part ways because the Nations Cup that I didn't go to caused a lot of bad blood," Ighalo said.
According to the forward, the club played hanky panky with him when they were supposed to issue him an exit visa to allow him to join his Super Eagles teammates in Cameroon.
He said, "Four hours until my flight [to Cameroon], they had not sent me the exit visa. I called the team manager, and he told me they did not get an invitation. But I had a copy of the invitation that was sent because they copied me in the email.
"We had all this back and forth going on, I changed the ticket to the next day, and then the third day, and they still did not send me the visa. At that point, I knew they did not want me to go.
"My anger was that they should have told me straight up, not smiling in my face one day and then acting a different way. That is why I decided to leave."
Ighalo, however, boasts about his new club, Al Hilal, hoping that he will win more trophies with the club which according to him is big with title-winning traditions.
"They won the last two league titles, they won the last two Asian Champions League, the League and the Cup.
"It's up to me to join the guys and keep winning trophies."