Twitter: Buhari's Regime Violated Citizens' Right Of Expression – Amnesty Int'l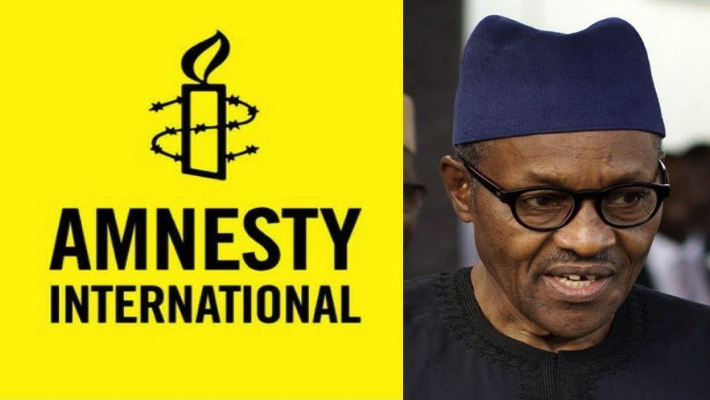 Amnesty International has described as an attack and violation of citizens' right of expression the ban on the microblogging site, Twitter by President Muhammadu Buhari's administration.
Naija News reports that the Federal Government on Wednesday (yesterday) lifted the suspension on Twitter usage in Nigeria after seven months.
It could be recalled that the widely-patronized social media platform was banned from use in the country since June 4, 2021.
The government's action had received a barrage of condemnation from various stakeholders and citizens amongst those who make their living via the platform.
Reacting in a statement issued on Thursday after the government lifted its ban on the microblogging platform, AI stated that the prohibition of Twitter in the first place was illegal and as such had been used to attack the right to freedom of expression of Nigerians.
AI's statement reads: "Amnesty International welcomes the lifting of Twitter ban by Nigerian authorities, after seven months of depriving Nigerians from exercising their right to freedom of expression on a social media platform that facilitates dialogue and empowers everyone to communicate, hold useful debates and conversations, and demand accountability from the Nigerian authorities.
"The Twitter ban was illegal — in the first place — and an attack on the right to freedom of expression, including online, access to information and media freedom. Nigerian authorities must end all acts that violate rights to freedom of expression, access to information, and freedom of the press," the rights group said.
Meanwhile, the Chairman Technical Committee Nigeria-Twitter Engagement and Director-General National Information Technology Development Agency (NITDA), Kashifu Inuwa Abdullahi while announcing the lifting of the suspension on Twitter yesterday, stressed the reason for its initial ban.
Abdullahi had noted that the approval for the ban lift was granted after a memo written to the President by the Minister of Communications and Digital Economy, Isa Ali Pantami.
Stating one of the reasons why the platform was suspended initially, Abdullahi said it was the unceasing use of the platform by some unscrupulous elements for subversive purposes and criminal activities, propagating fake news, and polarising Nigerians along tribal and religious lines, among others.
"These issues bordering on National Security, Cohesion and the effects of the abuse of the Twitter platform forced the FGN to suspend the operation of Twitter to address the direct and collateral issues around its operations in Nigeria," the government official stressed.