Nnamdi Kanu: We Will Pay You Coin For Coin, Northern Groups Reply IPOB Over Cattle Ban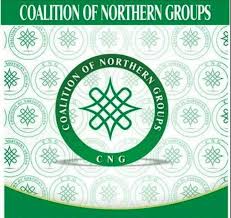 The Coalition of Northern Groups (CNG) has vowed to resist any attempt by the proscribed Indigenous People of Biafra (IPOB) to bring harm to northern businesses in the southeast.
The group said it will retaliate against any such move by boycotting Igbo businesses in the northern region of the country.
It added that it will withdraw support for any political party or movement that has southeast politicians well represented in it.
CNG made its stand known in a statement by its spokesperson, Abdul-Azeez Suleiman where it reacted to the declaration by IPOB which placed a ban on cows reared by Fulani herdsmen for any social event in the Southeast.
Naija News reports that IPOB made this known in a new year address on Saturday by its Head of Directorate Mazi Chika Edoziem through its Media and Publicity Secretary, Emma Powerful.
According to the proscribed pro-Biafra group, the ban on Fulani cows would take effect from April 2022.
IPOB stated that only native cows would be allowed in the region for such events, urging traditional rulers, the clergy and town unions to ensure the message reaches the grassroots.
The group also banned the recitation of the National Anthem in schools in the region.
Reacting, CNG said it will also boycott all Igbo businesses in the north without exception as the IPOB declaration is provocative and a threat to the wellbeing of northerners.
"In a renewed resolve to pay coin for coin for any direct or indirect attack or threat to Northerners and their interests anywhere in the country, the CNG called for the total boycott of all businesses, goods and services operated by Igbo in the North effective from the same April 2022."
"The CNG also called on northerners everywhere to decline support for any political party or formation or movement that has the active participation of South East politicians.
"For the avoidance of doubt, the North while maintaining its tradition of tolerance and accommodation, shall however no longer be disposed to condoning further acts of irresponsibility in the form of deliberate threats of intimidation or harassment targeted at Northerners living and doing legitimate businesses elsewhere in the country," Suleiman pointed out.
He added that should the Biafra agitators continue with its plan, northern transporters and suppliers should also avoid the southeast trade routes due to the provocation, abuse, and violations coming from IPOB in the southeast.
He said: "We warn that the North has had enough of the antagonism from the South East and its attack dog, the IPOB and will no longer remain passive under such deliberate and sustained attacks and will henceforth be forced to react to every provocation and unwarranted abuse and violations."