Wife Caught Husband Cheating, Did This To His Car (Photos)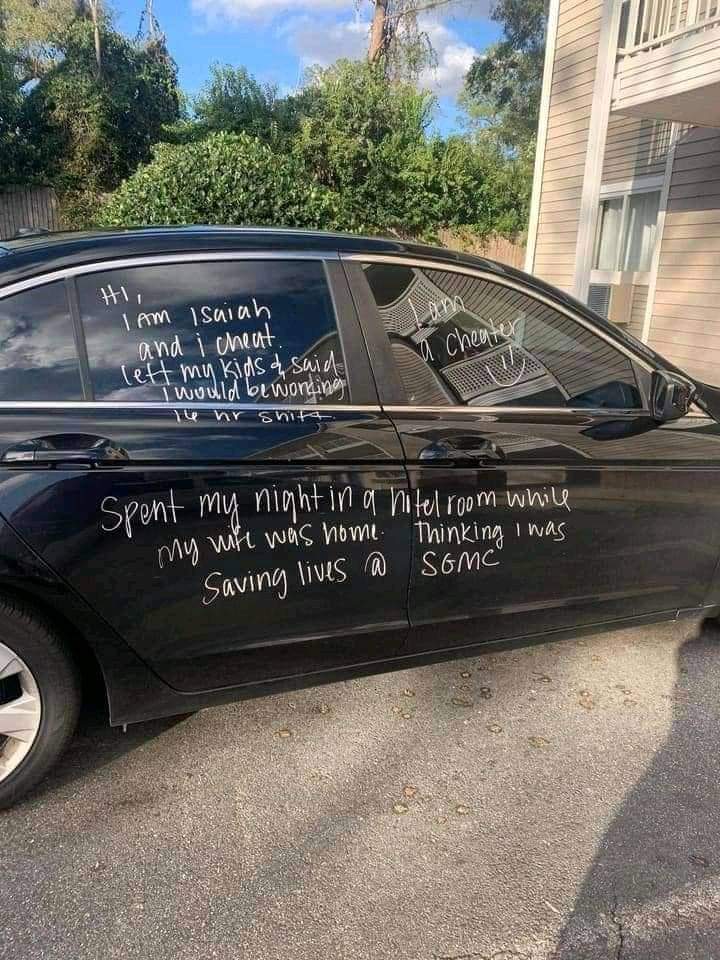 An unidentified woman has stirred reaction online after she did the unexpected on the car of his husband identified as Isaiah who was accused of cheating.
The woman who caught her husband cheating accused him of abandoning her and his kids.
She said Isaiah had claimed that he would be working on a shift but spent the night in a hotel room with another lady.
She wrote on his car that the man made them believe that he was in the hospital saving lives, however, he was busy cheating.
The wife added that his husband, whom he referred to as the 'dad of the year' cheated and lied to his kids.
The unidentified lady noted that Isaiah left the house to cheat on New Year day while she was home with the kids.
See photos below: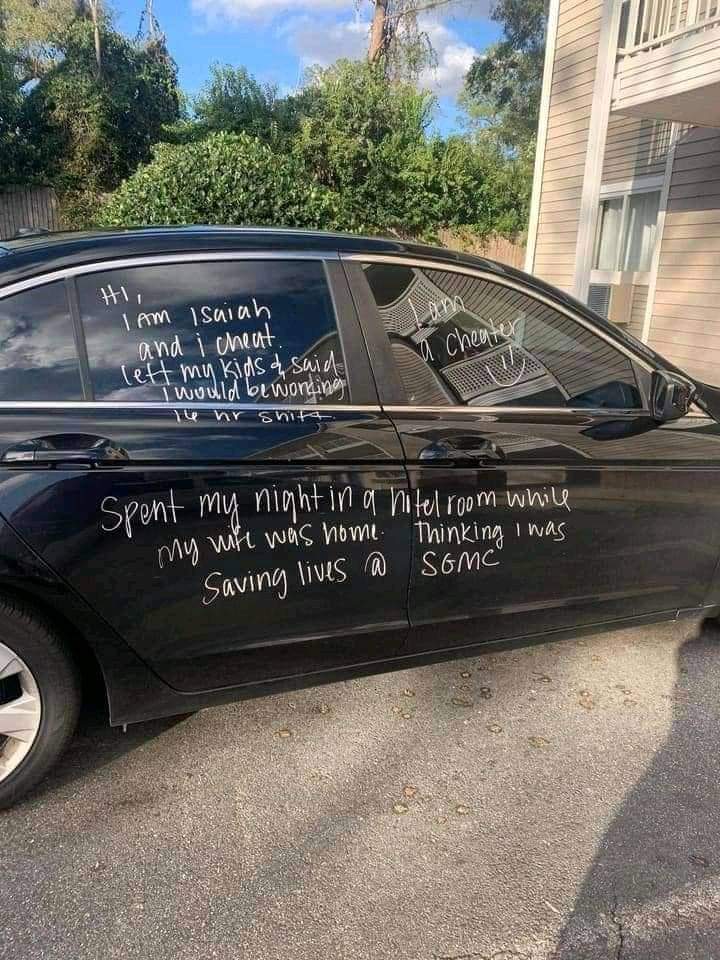 Download NAIJA NEWS app: