Latest Business/Finance News For Friday, 24 December, 2021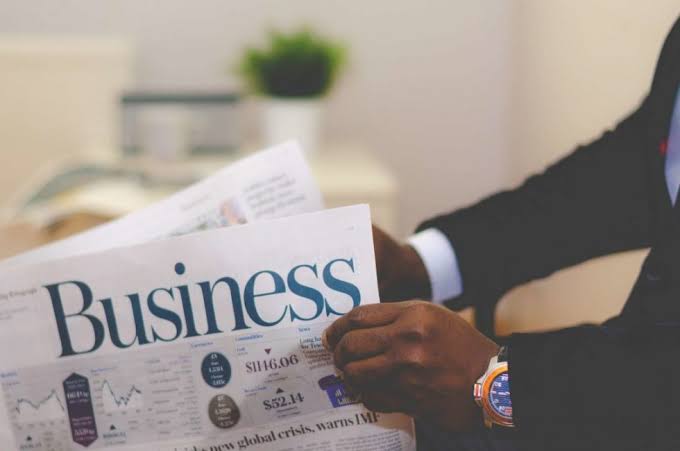 Good day, Nigeria, welcome to Naija News roundup of business/finance news headlines for today Friday, December 24th, 2021.
Titan Trust Bank Limited (TTB) owned by Tunde Lemo, who is a former Deputy Governor of the Central Bank of Nigeria (CBN), has taken over Union Bank.
Naija News reports that the Board of Union Bank of Nigeria Plc (Union Bank) on Thursday notified the NGX and Securities Exchange Commission of the take over.
According to Union Bank board, its investors Union Global Partners Limited, Atlas Mara Limited and other shareholders reached an agreement with Titan Trust Bank Limited (TTB) to divest their shareholding in Union Bank to TTB.
It was gathered that the agreement, which is subject to regulatory approvals and other financial conditions, will upon completion transfer 89.39% of Union Bank's issued share capital to TTB.
Speaking in the take over, Tunde Lemo expressed delight, stating that the transaction marks a key step for Titan Trust in its strategic growth journey.
The Board of Seplat Energy yesterday announced that it has terminated the appointment of Austin Avuru as a Non-Executive Director of the company, due to alleged breaches of the company's corporate governance policies and his fiduciary duties.
Seplat Energy's Director, External Affairs & Sustainability, Chioma Nwachuku, who made the announcement in a statement posted on the Nigerian Exchange (NGX) website, stated that the termination became effective from December 22, 2021.
But in reaction, Avuru yesterday stated that the intention of the announcement of the termination of his appointment was to do incalculable damage to his hard-earned reputation.
The letter by Seplat was titled: 'Change on the Board of Seplat Energy and signed by its Director, Legal/Company Secretary, Edith Onwuchekwa.
It stated: "The Board of Seplat Energy announces that it terminated the contract of appointment of Mr. Austin Avuru as a Non-Executive Director on 22nd December 2021, due to breaches of the Company's corporate governance policies and his fiduciary duties. The Board has called for his resignation as a Director of Seplat Energy.
"In line with Seplat Energy's Memorandum and Articles of Association, Platform Petroleum Limited has been asked to nominate a candidate for his replacement on the Board, and a further announcement will be made in due course."
Governor Godwin Obaseki of Edo State has pledged to sustain ongoing reforms and programmes across all sectors of the state to ensure the inflow of investors into the state.
Obaseki gave the assurance when he received the management of Chartered Institute of Stockbrokers, led by its President, Mr. Olatunde Amolegbe, who was on a courtesy visit at the Government House, Benin City.
Naija News reports that the governor stated that his government will continue to create an enabling environment for businesses to thrive.
Reassuring support for the stockbrokers, Obaseki said the state plans to host the institute's annual conference to showcase investment opportunities in Edo.