Sokoto Leaders Write Buhari Over Gruesome Murder Of 23 Travellers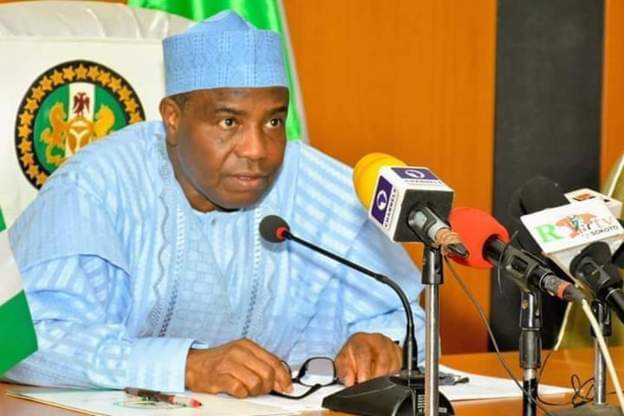 Some leaders in Sokoto have asked President Muhammadu Buhari to quickly address the activities of terrorists in the state and other parts of the North West region.
The leaders made this known in a letter written to the President on Wednesday in reaction to the gruesome murder of 23 passengers in Gidan Bawa village in Sabon Birni Local Government Area of the state.
Naija News reports that the travellers, who were ambushed and burnt to death by the gunmen, were buried on Wednesday.
In the letter, the leaders under the auspices of Gobir Development Association urged the President to ensure that terrorist leader, Bello Turji and his boys who were responsible for the tragic incident are immediately arrested.
The leaders said the terrorists operate with brazen impunity, killing and raping residents and destroying their properties for no reason.
According to the leaders, the latest attack has left them traumatised and demoralised, calling on the Federal Government to protect the people from the terrorist group.
The letter read, "The communities in Isa, Sabon Birni and Goronyo, as well as Shinkafi Local Government in Zamfara State, are daily attacked by terrorists, the most popular bandit Bello Turji and his boys who operate with brazen impunity, killing, maiming, raping and destroying our people and their means of livelihood, for no apparent reason.
"Their impunity has become so brazen to the extent of imposing themselves as rulers and expropriating anything they fancy from the people including but not limited to cash taxes, food supply, drugs and sometimes their maidens.
"Your Excellency, we have earlier on written a similar complaint after a gory incident that occurred at Garki Village, 5 kilometres away from Sabo Birni, where over 80 people were gruesomely murdered in cold blood in a single night.
"At that time we were so awe strike that we hardly had time to bury the dead bodies when the murderous terrorists struck again in another village about 10 kilometres away from there, known as Dakwaro, followed in quick succession by Gajit, Lajinge, Tarah, Unguwar Lalle, Kurawa, Gangara, Garin Idi and virtually every village around the axis leaving behind in their trail blood, tears smoke, ashes and shouldered farmlands."
Download NAIJA NEWS app: