UNIJOS Commences Screening Of 19 Professors Vying For VC Seat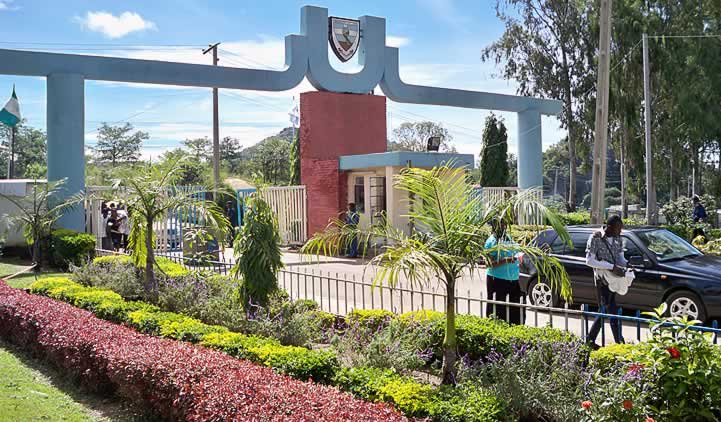 The management of the University of Jos has commenced eligibility screening for nineteen professors from various disciplines, all vying for the position of the institution's vice-chancellor.
The institution's search for a new VC, Naija News understands is occasioned by the expiration of the tenure of the former VC, Prof. Sabastian Seddi Maimako, in June.
Among the shortlisted varsity dons jostling for the position is a female professor.
Naija News understands that the screening exercise had commenced on Wednesday, November 10 by a committee for the plum job.
These candidates comprise professors within and outside the University of Jos. Out of the 19 contestants aspiring for the VC position, 14 of them are within the University while five are from outside.
The shortlisted for the screening include Paul Mamza (ABU Zaria); Wonang David (UNIJOS); Bernard Matur (UNIJOS); Dimis Mailafia (UNIJOS); Wannang Noel (UNIJOS); Axiom Maisamari (UNIABUJA); Daniel Dabi (UNIJOS); Sylvester Shikyil (UNIJOS) and Yiltok Simon (UNIJOS).
Others are Uriah Alex Lar (UNIJOS); Isuwa Jurmang (UNIJOS); Tanko Ishaya (UNIJOS); Patricia Lar (UNIJOS); Pam Yakubu (UNIJOS); Adoyi Onoja (NSU, Keffi); Stephen Mallo (UNIJOS); Dung Pam Sha (UNIJOS) and Eugene A. (NSU, Keffi).
The only female candidate among the contestants is Prof. Patricia Lar. She is a Professor of Medical Microbiology in the Department of Microbiology, Faculty of Natural Sciences at the University of Jos.
In another news, a student of the University of Nigeria, Nsukka, has decided to sue her institution for using her matriculation number to mobilize another student for the National Youth Service Corps(NYSC).
The student identified as Ogunbamowo Damilola sued the institution after discovering that her Matric No was used to mobilize another student for NYSC.
Ogunbamowo who is a graduate of the department of Mathematics Education completed her studies in  December 2018.
In 2019 her course mates were mobilized for NYSC but her name was missing from the list.
When she demanded an explanation from the school she was told that her matric number had been used to mobilize someone else. Read On.