'What Are You Doing With Another $700m Loan?' – Senate Panel Rejects Buhari's Request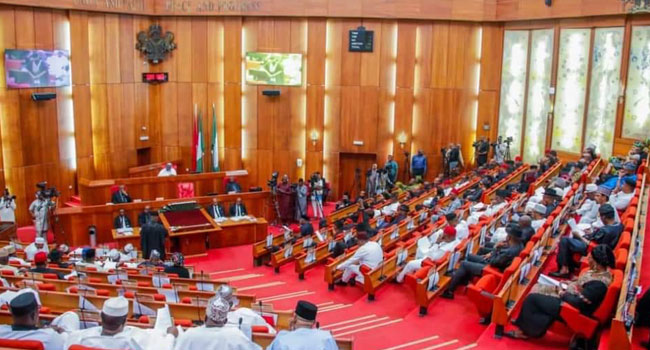 The Senate Committee on Local and Foreign Debt has refused to okay President Muhammadu Buhari's loan request for Sustainable Urban and Rural Water Supply, Sanitation and Hygiene (SURWASH) under the Ministry of Water Resources, stressing that "you need to tell us what you are doing with $700 million for water projects".
Naija News reports that this is coming about 24 hours after the Ministry of Health appeared before the panel to seek approval for $200 million for the procurement of mosquito nets and malaria medicines.
The lawmakers, who took turns to fault the request, asked the ministry to furnish the panel with loans collected so far and projects they were tied to.
Chairman of the Senate committee, Senator Clifford Ordia, recalled that three different loans had been approved for various water projects, saying: "$450 million for the ministry for water project being financed by the African Development Bank (AfDB) and another $6 million loans under the integrated programme for development also financed by the AfDB and Gurara Water Project.
"You need to tell us what you are doing with $700 million for water projects," the Senate panel said as it resolved to summon the minister, Adamu Suleiman, to offer an explanation on previous loans and how they were deployed.
In his contribution, Senator Obinna Ogba said he was against the offer, arguing that the impact of previous credits was not felt by Nigerians. On his part, Senator Ibrahim Oloriegbe sought to know the criteria for picking benefitting states amid his opposition to the fresh loan.
Also opposing, Senator Sani Musa advised the committee to pick a workable one after a conscientious review. Earlier, the Permanent Secretary in the ministry, Mrs. Esther Didi Walson-Jack, who could not offer a convincing explanation on previous loans, told the committee that SURWASH would last for five years, adding that $640 million was needed for the project and $60 million for capacity building.