South Korean Ex-President, Roh Tae-Woo Is Dead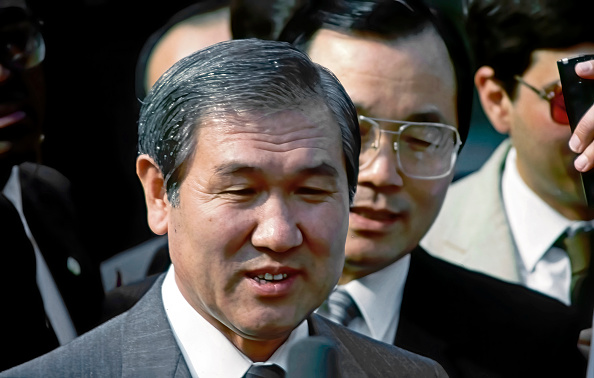 Former President of South Korea, Roh Tae-woo, has been reported dead.
Naija News understands that the former army general died at a hospital at the age of 88.
Reports revealed that Roh who served as president of the East Asian country from 1988 to 1993 died days after he was admitted to hospital after his health deteriorated.
Roh had in the 80s succeeded former president Chun Doo Hwan after helping him take over leadership through a 1979 military coup. The coup filled a power vacuum created by the death of former authoritarian President Park Chung Hee.
Naija News understands that in 1996, both Roh and Chun got convicted of corruption and mutiny for their role in the 1979 military coup and in the brutal crackdown on the 1980 pro-democracy uprising in the South-western city of Gwangju.
The deceased served 17 years in prison and faced around $260 billion won (223 million dollars) in fines before he was later pardoned in 1997.
In another news, President Recep Tayyip Erdogan of Turkey has stated that the Fetullah Terrorist Organisation (FETO) which allegedly planned to oust him are still active in Nigeria.
Naija News reports that a failed coup was allegedly staged on July 15, 2016, to oust Erdogan. Though many individuals and groups claimed that the coup was staged by the Erdogan's government to clamp down on those against his government.
Speaking at a joint press conference with President Muhammadu Buhari last week, the Turkey President called for collaboration to flush the terrorists out.
Erdogan said: "Distinguished members of the press, as Turkey, we have been closely monitoring the developments unfolding in Nigeria, our brotherly and friendly nation.
"The terrorist organisations, the armed gangs and the marine bandits are continuously active in Nigeria and the Nigerian authorities are continuously fighting against them. So, in order to cooperate further in the fields of military, defense, and security, we are doing everything that will be available."