What Is Happening In South-east Different From The North – Defence Chief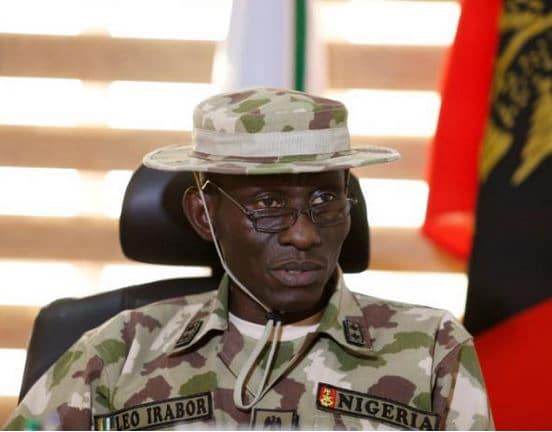 The Chief of Defence Staff (CDS), General Lucky Irabor, on Thursday, debunked alleged maltreatment of the people of the South-east, insisting that while operations of the military in the geo-political zone are peculiar, they are not discriminatory.
Reacting to why negotiations were done with North-west bandits and rehabilitation of repentant Boko Haram members, while the military operation is in top gear in the South-east, he said, "what you find in the South-east is different from what is obtainable in the North".
Naija News reports that Irabor stated this while answering questions from newsmen at the ministerial briefing organized by the Presidential Communications team at the Presidential Villa, Abuja, where he declared that insecurity varies from region to region.
Irabor declared that Sheikh Ahmad Gumi, the Muslim cleric who had been leading negotiations with bandits, does not work for the military and that the military would not prevent anyone from playing his part in the fight against insecurity.
He said what was not acceptable to the military was when such persons work at cross purposes with security agencies' objectives.
The CDS disclosed that despite the military engagement in the southeast, he had led discussions with people of the area, stressing that Nigerians must pass their grievances to the government without resorting to violence.
"If anyone thinks they can try the armed forces, let him try the shape of the armed forces," Irabor said.