Independence Day: 'Stop The War Now' – Ganduje Tells Northern, Southern Govs'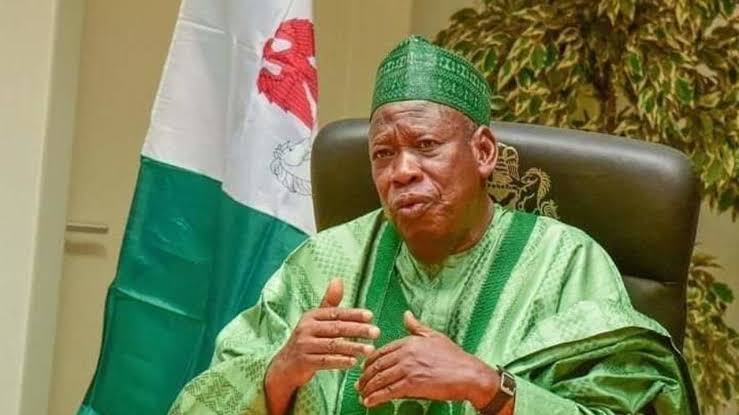 Kano State Governor, Abdullahi Umar Ganduje, has called out his counterparts from the Northern and Southern region of the country to stop the war over power shift.
Speaking at the 61st Independence Day celebration on Friday, Ganduje condemned in totality inciting words thrown at each each by the governors from both regions over 2023 Presidency zoning.
On the rift over the choice of leadership of the nation, Ganduje described the political banters as unfortunate.
He said: "The current disagreement between southern and northern governors over power shifts leading to uncomplimentary remarks against each other is unfortunate that must quickly stop to allow for peace to reign.
"The current tussles between the governors must not be something that will be celebrated but as an unfortunate development that should immediately stop".
Ganduje called on the Chairman of the Nigerian Governors Forum, Kayode Fayemi, to quickly convene a meeting to resolve the unfortunate scenario which according to him is capable of birthing more problems than cure.
Governor Ganduje, who praised the founding fathers of Nigeria in Tafawa Balewa, Sardauna of Sokoto, Chief Obafemi Awolowo, Dr Nmadi Azekwe, Mallam Aminu Kano and host of others for keeping Nigeria one, said their strive should be imitated not the other ways.
He commended President Muhammadu Buhari for improving security across the nation, urging the security agencies to sustain the tempo until all forms of insecurities are completely eliminated.
The governor said in Kano they used technology to ensure that the state is kept perpetually in peace, "let me use this opportunity to thank and commend our gallant security agencies for being up and down to keep the state peaceful".