James Brown Opens Up On Gender, Says He Is A Woman With Male Organ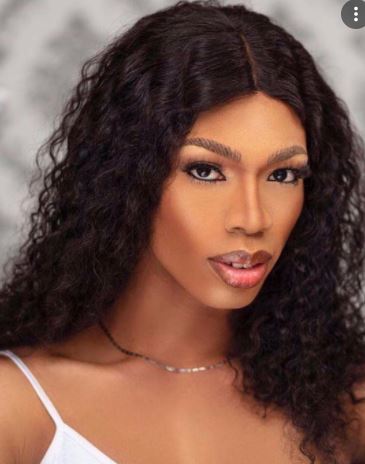 Popular cross dresser, James brown also known as Nigerian princess has revealed that he is a woman with a male reproductive organ.
During one of his tussles with Bobrisky James claimed he was a man and cross dressing was simply a means to an end.
However, James made a post via his Instagram handle after posting a picture of himself in a white dress and a fur jacket stating that he is a woman with a dick.
He Wrote: "I'm a woman with a d**k & I'm not ashamed of it, instead I became a princess with it."
In time past James Brown had gotten into a fight with Bobrisky. James said the other crossdresser warned him to stop copying his content and was threatening him.
Bobrisky on the other hand got riled up at James accusations and had taken to insulting him and even called him out for being an HIV positive.
Some Nigerians suggested that Brown and Bobrisky might have planned the fight to improve James visibility on social media.