Why We Can't Prosecute Repentant Boko Haram Terrorists – Army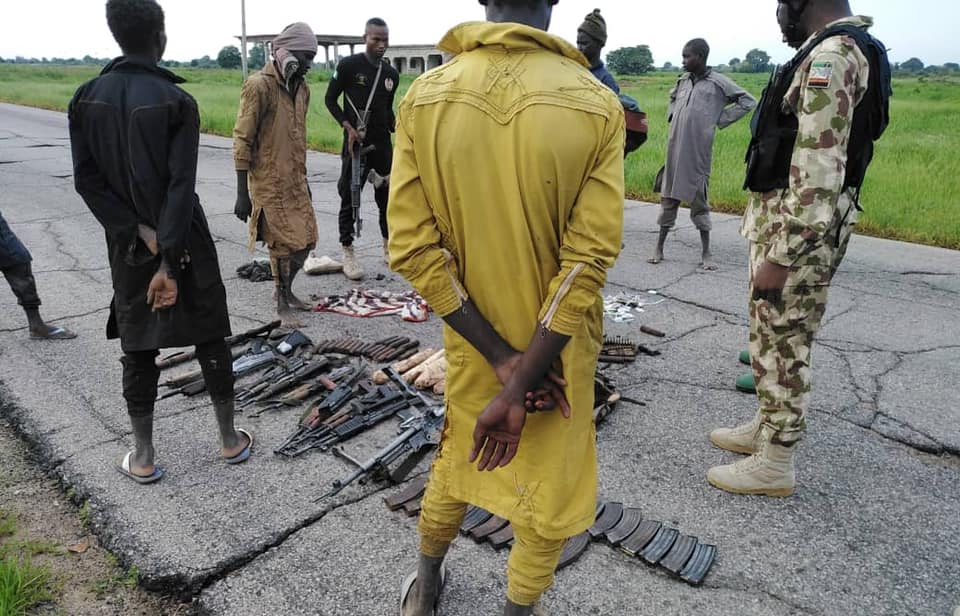 The Nigerian Army says it has no power to prosecute repentant terrorists but to profile and investigate before handing them over to the necessary authorities.
The Theater Commander, Operations Hadin Kai, Maj. Gen. Christopher Musa said this on Sunday while briefing newsmen on the fight against insurgency in the North.
According to Musa, it is the office of the Attorney General of the Federation that can prosecute Boko Haram or ISWAP members arrested.
The Theater Commander added that the prayers of Nigerians made many Boko Haram and ISWAP members surrender to Nigerian troops.
He explained that the military had sustained the fight against insurgency, adding that tremendous achievements had been recorded against the criminals.
Musa stated that the apprehension of Nigerians over the surrender of insurgents is well noted, assuring the citizens that the surrendered insurgents will be properly handled.
He asked the media to continue to support the effort of the military, adding it will continue to provide the media with needed information regarding its operations.
He said: "Some of the surrendered insurgents will tell you they don't even understand how they are surrendering and coming out in droves.
"I know there will be apprehension definitely, but we are not taking anything for granted; we remain focused.
"Part of our training and part of our laws in rules of engagements is that even when you are fighting somebody and he surrenders, you cannot shoot him and when you get him, you have to treat him well; you will give him shelter just like any other person.
"But most people don't really understand and they look at them and say we are pampering them. No, we are just doing what we are supposed to do but the law will naturally take its course.
"That's why we were able to talk to the government and advised it to call the stakeholders meeting which was held about three weeks ago.
"One thing I told them is that whatever it is we are doing, we must sit back and reflect on how it started, what were we doing and how do we prevent it from happening in future.
"If we don't address the causative factor then we are bound to go back to them."