Ndume Condemns National Assembly Over Buhari's Loans Request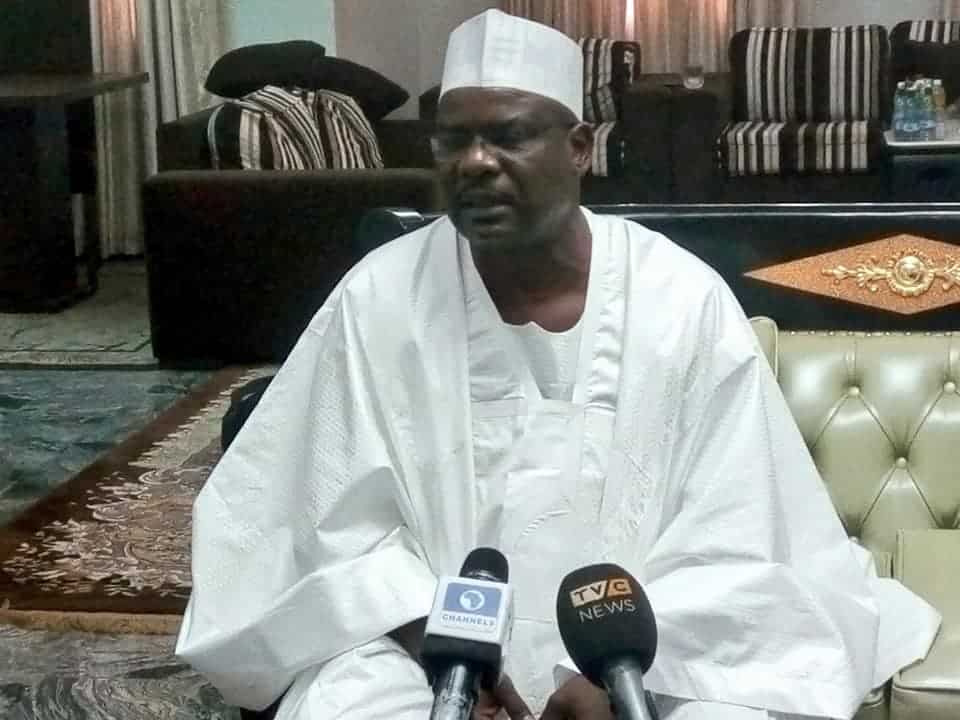 Popular Borno Senator, Ali Ndume has condemned the National Assembly over the hasty decision taken on the external loans request by President Muhammadu Buhari.
Speaking with newsmen on Thursday, in Abuja, Ndume said Nigerians have been critical of the approvals by the National Assembly because they were not being carried along.
The Senator representing Borno South in the National Assembly added the present external debt burden put at over N35trillion by the Debt Management Office (DMO) was worrisome.
He, however, said that the hurry to grant loans request from the executive by the National Assembly has made Nigerians named the Assembly "Rubber stamp."
Ndume insisted that while loans are good for the purpose of investment and infrastructure development, using 90 per cent of such loans to service debts is not tenable.
He said: "What is the borrowing for and what are the terms? Borrowing is not a crime but when the rate of debt services increases which I understand is getting to 80 per cent to 90 per cent, you have to be cautious, you have to look for an alternative.
"There are some loans that are not just absolutely necessary, there are some that can be delayed there are some that can be negotiated or you renegotiate the terms.
"I think this is what the media should analyse and see whether it is necessary.
"Let us look at the implication, what the money is to be used for. We have infrastructural deficits in this country and all we hear is that when people come to Abuja and allocation is made you don't see anything happening. For me, is better to borrow that money and do the road instead of giving it out for people to collect it and go and spend it without accountability
"What I am worried about again is the way the Senate is handling it. The Senate by definition is the house of deliberations when things like this come, we don't just rush and say because you are to be seen to be good you just rush and approve it.
"You are supposed to look at it critically cross the "Ts," dot the "I," ask questions, carry the people you are representing along.
"But the way we do it make the people we represent look at us with suspicion. There is some situation where the time is short you have to act fast but you must carry Nigerians along.
"They call us rubber stamp, it is because we don't carry people along. If for example there is an opportunity and it is for one week and the Senate needs to approve and we need to get it for Nigeria we can get in 24hrs because of the need and the emergency but if it can wait there is no urgency in it, we need to analyse.
"Like we rushed to approve certain borrowings until now we did not get the money. So why did we rush? These are the questions that come to my head most of the time."