Sowore Reveals Those Who Killed Olajide, His Brother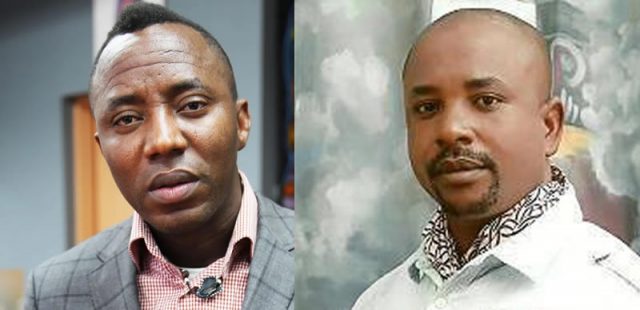 The publisher of Sahara Reporters, Omoyele Sowore, has alleged those responsible for the killing of his brother, Olajide Sowore.
Sowore's kid brother was reportedly killed in Edo State on Saturday, September 4 by gunmen suspected to be Fulani herdsmen.
The Convener of the RevolutionNow movement confirmed the sad incident in post via his Facebook page, Naija News recalls.
Sowore said Olajide was coming back from school (Igbinedion University), where he is studying Pharmacy when he was killed by his assailants.
The activist had claimed in a recent post that the police know the killers of his younger sibling. Sowore said the Commissioner of Police in Edo State, Philip Ogbadu, told him that police operatives lack the facility to track his brother, Olajide Sowore's killers.
However, a subsequent press release by the Edo State Police Command on the killers of Sowore's brother, said the young man was just a victim who unfortunately walked into an ongoing kidnap operation but he was not a direct target of the criminals.
The police said they are combing the forest to arrest the killers of Olajide who was shot dead in Okada, Ovia North-East Local Government Area of the state.
The spokesman of the police command, Kontongs Bello, said, "It has become very necessary for the police to inform the general public that the police are on top of the situation since the incident happened yesterday (Saturday) at about 6:45 a.m."
Taking to his Facebook page today, Sowore alleged that people close to politicians and security agents killed his brother.
The former presidential candidate made the assertion while criticizing politicians who vowed to apprehend those responsible for Olajide's murder.
The activist described the politicians and law enforcement agents as "hypocritical".
He wrote: "My kid brother, Olajide Sowore was buried a week ago, after he was killed on his way from school on the Ore-Benin road by yet to be identified assassins, hypocritical politicians and security agents were falling over themselves claiming they will find his killers, but we know you and your people murdered him!".