JAMB Preferential Treatment Making Northern Candidates Lazy, Unproductive – El-Rufai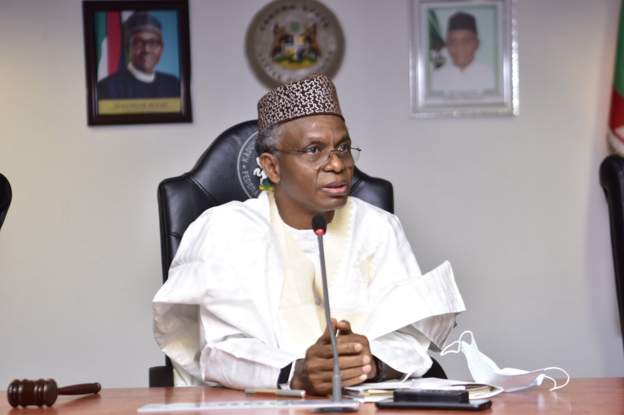 Kaduna State Governor, Nasir El-Rufai has accused the Joint Admissions and Matriculation Board (JAMB) of giving preferential treatment to northern candidates but called on the organization to stop.
El-Rufai said the board usually gives a lower cut-off mark to candidates from the northern region for admission to tertiary institutions.
He however for the sake of maintaining standards in the nation's education sector said such practice must stop and all candidates must be treated equally.
According to him, the preferential treatment has been counterproductive as it has made northerners lazy, hence the need for JAMB to stop the act.
In his view, the sense of entitlement has made such candidates less productive and unable to compete both locally and internationally.
He made the submission during an interview with Channels TV on Monday.
He said: "The North has always been behind in education, we've continuously been the disadvantaged region right from independence even though we're given preferences, JAMB scores and all that. That has not helped, in fact, it has made our people lazy.
"Against this differential JAMB and FG (Federal Government) scores, I think people should be encouraged to work hard and compete and we're prepared to make our children in Kaduna State to be competitive, not only in the state, but globally."
On the current closure of schools in Kaduna State, Governor El-Rufai noted that the decision is based on advice from security agencies over the criminal activities of Boko Haram terrorists and bandits.
He added that government should be able to start the gradual reopening of schools in the next two weeks as normalcy returns and the situation improves.
"The schools are closed now because, on the advice of security agencies, they need a couple of months to undertake massive security operations. They're doing that. We're confident that from the next two weeks, we'll start the gradual reopening of schools.
"We've moved many of our students in rural areas that we're not sure we can protect to urban schools, thereby increasing the congestion in urban schools that we can protect."
"The continuous closure of schools is exactly what bandits and Boko Haram want and we're not going to let them win but we must put the safety of our children and teachers first," the governor added.