Army Chief, Yahaya Visits NDA After Bandit Terrorists Attack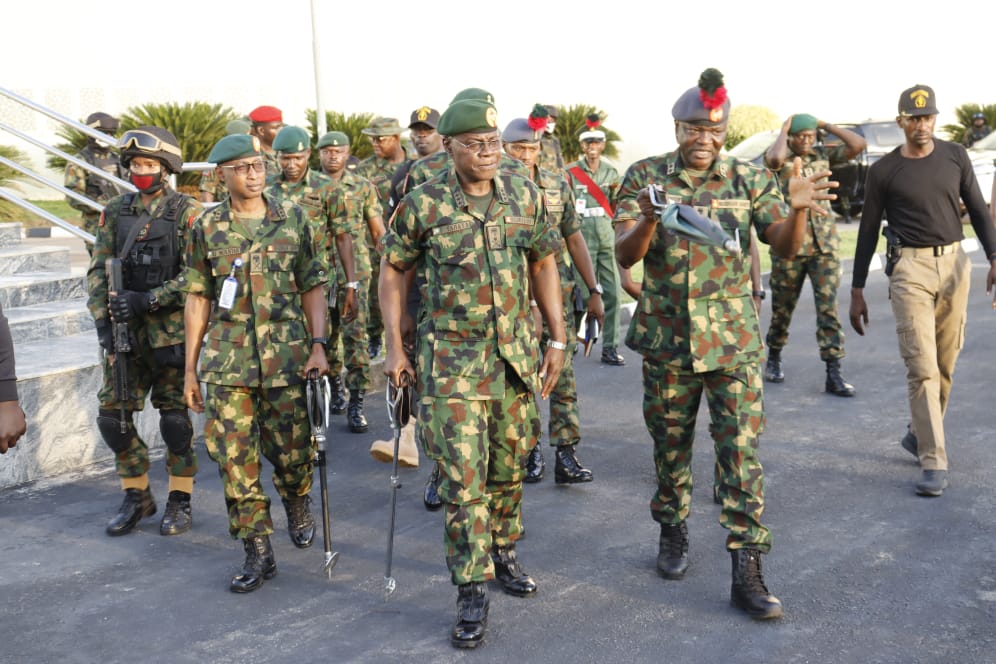 The Chief of Army Staff, Lt Gen, Farouk Yahaya, on Wednesday visited the Nigerian Defence Academy days after it was attacked by bandit terrorists.
Recall that bandit terrorists a few days ago killed two officers and abducted a Major from the NDA campus in Afaka.
Yahaya during his visit to the scene of the attack commiserated with the commandant, Maj Gen IM Yusuf and the Academy.
Yusuf while briefing the COAS said Major Christopher Datong is still missing, adding that efforts to rescue him are ongoing.
He informed the COAS of measures being taken along with 1 Division Nigerian Army, the Nigerian Air Force and other security agencies in Kaduna to prevent future attacks.
Yusuf further stated that the attack on the academy had brought about reinforced cohesion of the entire Academy community.
The Army Chief while speaking commended Yusuf, GOC 1 Division, Air Officer Commanding Air Training Command and other security heads for their contributions to Datong's search.
The visit of the COAS followed that of Chief of Defence Staff (CDS), General Leo Irabor.