Sunday Igboho Would Have Been Doomed If He Was Captured Like Nnamdi Kanu, He Won't Return Until Buhari Leaves – Lawyer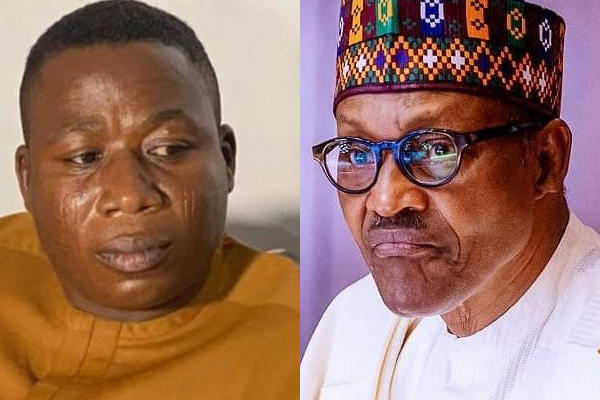 Yoruba Nation agitator Sunday Adeyemo, also known as Sunday Igboho, won't return to Nigeria until the end of the President Muhammadu Buhari's administration.
Naija News reports that this was disclosed by one of his lawyer Olusegun Falola.
He said the agitator is staying away from the hostile environment created by Buhari, adding that his stay in Benin Republic is a blessing in disguise.
Speaking on a radio interview monitored by The Nation, Falola claimed that Sunday Igboho would have been left for the worse if the Buhari government had succeeded in capturing him like the leader of the Indigenous People of Biafra, IPOB, Mazi Nnamdi Kanu.
On moves to secure the Yoruba activist freedom, he said: "Igboho's arrest shows he was cheated, because he didn't commit any criminal offence.
"I plead with all Yorubas and Nigerians at large, don't see Sunday Igboho as a convict, see him as someone who is under Benin Republic's protection. Igboho is only staying underground for now until when there is breath of fresh air.
"Nigeria did not show up in court or bring up evidence against Sunday Igboho. So there are no criminal charges against him. When Igboho leaves prison, he'll demand asylum from other countries including France, and they will be ready to receive him.
"So he'll return back to Nigeria when the administration that is against him leaves office."
He stated that if Nigeria is not yet secure for Igboho after his release from Benin prison, he would have to transfer all his business activities from Ibadan to Cotonou.
Falola said: "The judges asked Igboho if he had land in Cotonou and he responded that he has a land in Seme. So, there is still danger ahead. Igboho's asylum in Cotonou is for him to stay in the country and do his businesses in the country and also travel to Germany to either live there or to travel to and fro. He'll use Benin as his new home until Buhari's tenure is over just for his own safety.
"We should be thankful to the Benin Republic government for granting Igboho access to medical attention. Also, his wife, Ropo goes freely to see him and to also interact with him and bring food regularly.
"If Igboho had been captured the way Kanu was extradited to Nigeria, then we won't be talking about him today, his health would have worsened. Look at how his aides have been treated."