APC Govs' Forum DG Slams Ngige, Ehanire Over Doctors' Strike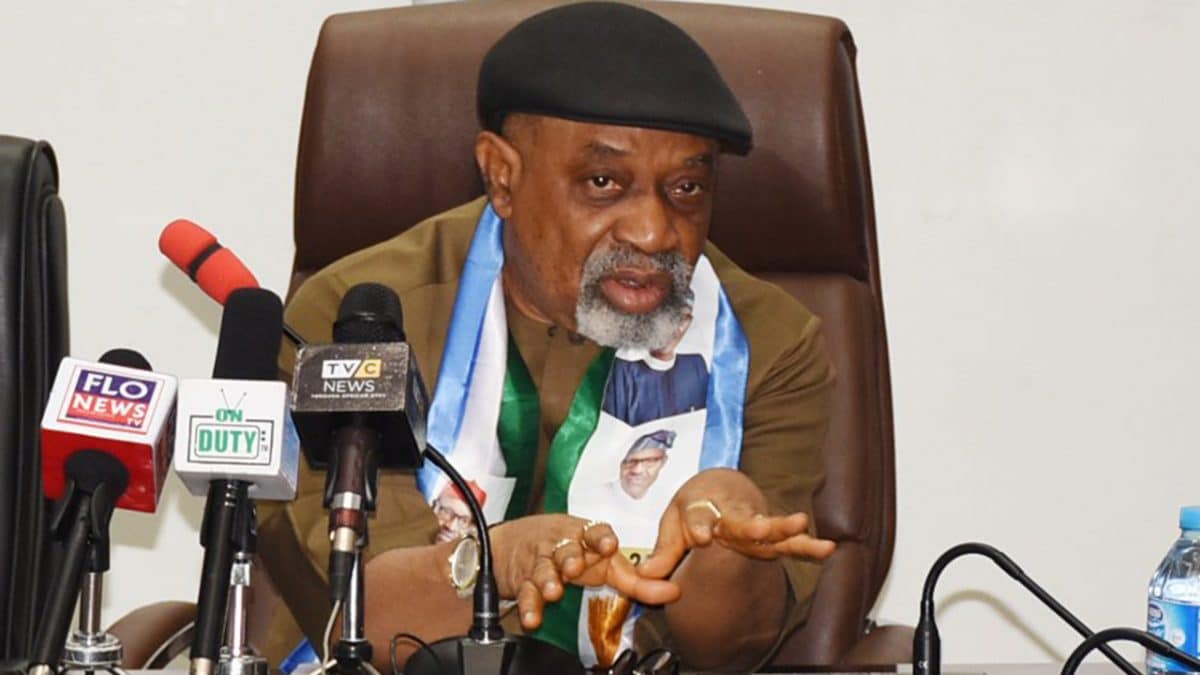 The Director General of the Progressive Governors' Forum, Salihu Lukman, on Sunday, gave the Ministers of Health, Osagie Ehanire; and Labour, Chris Ngige, a dressing down for allowing an industrial strike to fester in the country's healthcare system.
The National Association of Resident Doctors had last week embarked on an indefinite strike action over the Federal Government's failure to keep its agreement with them concerning their emoluments and other issues.
Lukman, who blamed the ministers for the industrial action by the doctors, which has crippled health facilities nationwide, condemned their alleged failure to pre-empt the strike action and move to nip it in the bud.
Naijanews reports that a statement issued to journalists in Abuja, the APC Governors' Forum boss decried the decline in conciliation and mediation functions of labour ministry, and blamed it largely on the perceived indecisiveness of Minister Ngige.
He said: "Given the cost in human lives from strikes by health workers, it is quite alarming that strikes in a sector as important as health would be taking place at all.
"This is a sector that by every standard should be classified as essential, based on which there should be special legal restrictions regarding labour actions such as strikes.
"It is quite frustrating, when political appointees, such as Ministers of Labour and Health are unable to proactively pre-empt strikes of health workers in the country."As loyal members of APC, being the governing party, we must appeal to our Ministers of Labour and Health to wake up to their responsibilities and end this political embarrassment coming with huge costs to lives of citizens. 
"Ministers of Labour, Health and all stakeholders must as a matter of urgency lock themselves in the most qualitative form of negotiations with all workers in the health sector to restore some minimum standards in the sector. This is not simply about negotiating terms and conditions of services of health workers in the country. It is more about creatively ensuring that these are sectors that are essential services sectors with commensurate benefits that is beyond monetary provisions.
"Over the years however, conciliation and mediation, as functions of labour administration, have greatly declined due to lethargic factors largely because of indecisiveness of Ministry of Labour."