Senior Lawyer Speaks On Receiving Money From Groups, Individuals For Igboho's Release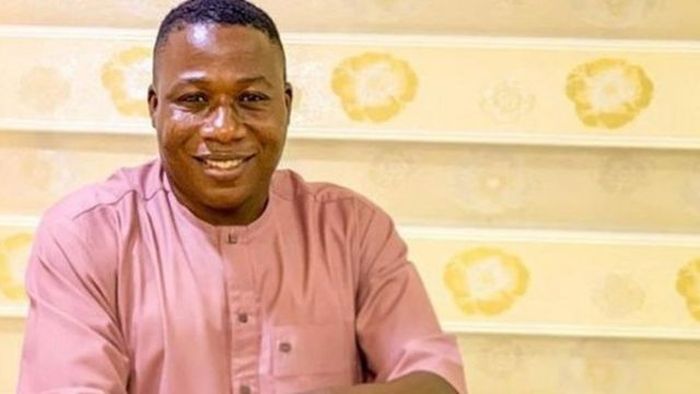 A Senior Advocate of Nigeria, Yomi Aliyu, has debunked the claim by some groups and individuals that he was given some money to help him defend Sunday Adeyemo, a.k.a Sunday Ighoho, at the Oyo State High Court.
Recall that Igboho had instituted a case in Court seeking money (N500 billion) damages for the Department of State Security (DSS) invasion of his house in Ibadan, the Oyo State capital on July 1.
However, some influential persons have claimed to be the sponsors of the suit from which an exparte order granted by Justice Ladiean Akintola restraining the DSS from intimidating, harassing, and blocking the bank accounts belonging to Igboho.
But Aliyu, who is Igboho's legal counsel, said the activist has been carrying his cross alone with no financial assistance from anyone.
Naijanews reports that in a statement on Saturday, the senior lawyer said, "It has come to our notice that various groups and individuals that have nothing to do with the case filed by Chief Sunday Adeyemo a.k.a Igboho Oosa have been laying claims to sponsoring the suits and/or criticising decisions of the court therein.
"We want to be quick to say that as of today, no group and/or individual has contributed a Kobo to the two cases going on in Nigeria to wit, his aides' case in Abuja and the Ibadan matter. Various peanuts offered by some very loud groups have been turned down by me on my client's instructions.
"Igboho has been carrying his cross alone with no assistance from home or abroad."
He also urged Nigerians to challenge any individual and/or group asking them for money on Igboho's bail or those of his aides detained in DSS custody in Abuja.
He stated that bail is free in all courts in Nigeria and as such neither Igboho nor his aides needed money or other form of assistance on bail.
"Our client is willing and able to prosecute his matters to logical conclusions without peanuts being offered by those claiming to be involved in his struggle.
"We also wish to educate those criticising the bail conditions ordered by the Federal High Court, Abuja. The criticisms are unfounded and only came out of ignorance of the law on bail. The judge has a discretion which had been exercised by him judicial and judiciously in our matter," he stated.