Military Will Resist Violence In Form Of Agitations, Secession – Irabor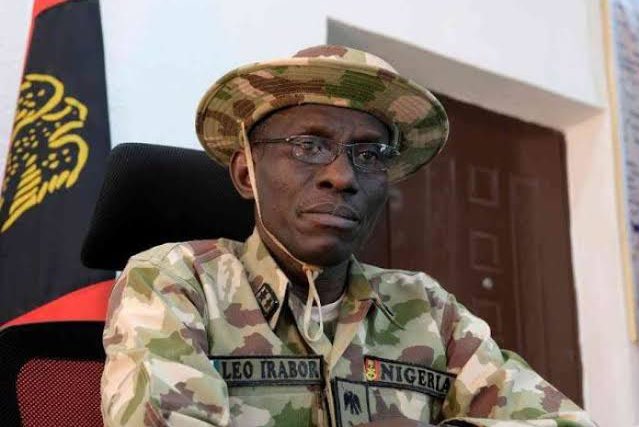 The Chief of Defense Staff (CDS), General Lucky Irabor, has warned that the Nigerian military will not tolerate any form of violence in the guise of agitations and secession.
Speaking on Thursday when he met with retired senior military officers in the Southeast in Owerri, the Imo State capital, Irabor urging people to channel their grievances through the right quarters.
He, however, noted that it is not the business of its personnel to stop agitations by secessionists, stating that it is a civil matter.
He said: "The military will resist any attempt by anybody, group or individual wanting to use the instrument of violence against the state, that we will not allow," the CDS noted but added that the military is not against peaceful agitations.
"Again, there are provisions for anyone who believes that he has certain desires within the confines of the arrangement as enshrined in the Constitution to ventilate such views.
"So this is the reason why we think that violence is not the way to go, we are appealing to everyone to seek the course of rule of law to bring about whatever his agitations are."
Irabor described retired military officers as valuable assets in the country's fight against criminality. He said the officers, having served the nation, have a crucial role to play in quelling agitations and stamping out crime in Nigeria.
He added: "Given the current dynamics of insecurity, the asymmetric nature of its spread, dit behooves retired senior officers to advise us on the way forward towards for their containment.
"Yes, the Armed Forces, just at it was earlier pointed out, are at the forefront of addressing these security threats but we also believe that the feedback coming from you will be very critical in redressing these security issues."
Source: Naija News