'No Bride Price Was Paid, I Didnt Kneel Down To Give Him Drink' – Nigerian Feminist Reveals How Her Wedding Went
Popular Nigerian Feminist, Nkechi Bianze recently tied the knot traditionally at her hometown with her heartthrob.
According to the proud feminist, Nkechi via her facebook page, no bride price was paid and that she didn't kneel down to give her husband a drink.
Sharing the photos of her marriage on Facebook, she wrote;
"Yesterday, the 17th of July 2021, all roads led to Owa (Agbor) Delta State as family and friends joined the Love of my Life and I as we got married.
*-*
He is from Mbaise, Imo State.
No bride price was paid.
And I did NOT kneel down to give him drink. We BOTH STOOD up to drink.
The Traditional Wedding was done according to the custom and traditions of my people, and we edited bits to suit us."
See some photos below;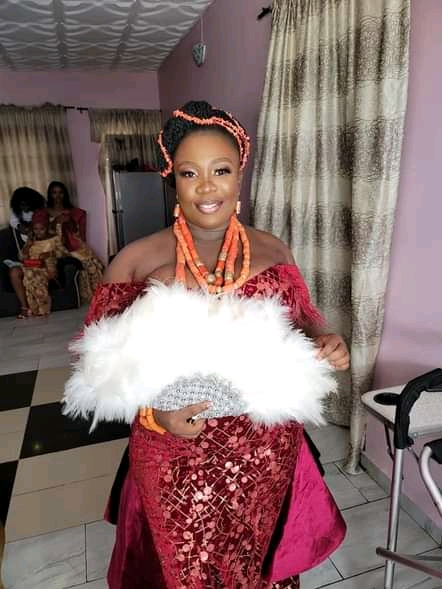 Meanwhile, a Nigerian Groom disgraced his bride and his best man for sleeping with his fiancée.
In the video that has become a growing sensation, the Nigerian groom who is yet to be identified as at of the filing of this report could be seen making a scene on his wedding day.
According to reports, He caught his bride cheating on him with his best man but didn't expose them earlier on, until his wedding day, before confronting them about their illicit affair
Despite the pleads from friends and well-wishers, the groom eventually called off the wedding leaving his fianceé crying and rolling on the floor