Senate Passes PIB Into Law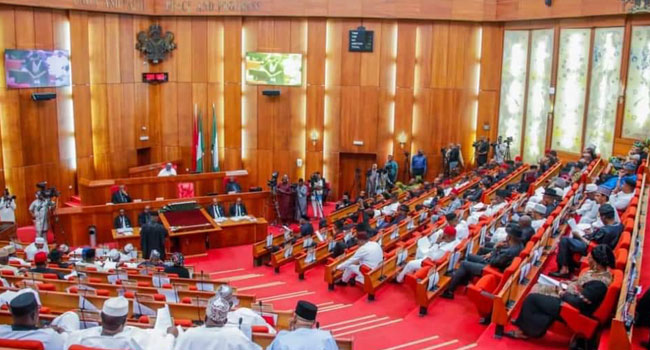 The Senate has passed the conference report of the National Assembly on the Petroleum Industry Bill (PIB).
Naija News understands that the report was passed on Thursday (today) after both chambers passed the PIB into law last week.
The report stated that the National Assembly pegged contributions to the host communities development trust fund at three per cent of the operating expenditure of oil companies in the region.
Meanwhile, The House of Representatives has dissolved into an emergency executive session to resolve some contending issues on the Petroleum Industry Bill (PIB).
It was gathered that some lawmakers had engaged in a shouting match just before the commencement of plenary to consider the Electoral Act amendment bill and the conference report on the PIB bill.
However, some lawmakers were angry that the conference report recommended 3 percent for the host communities.
While the House passed 5 percent, the Senate had recommended 3 percent for host communities.
This led to the Speaker and other principal officers walking into the chamber midway into the shouting match.