Insecurity: We Have Become Helpless Under Buhari Govt – ACF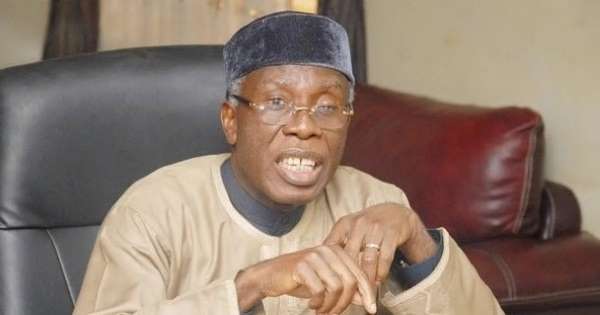 The Northern apex socio-cultural organisation, the Arewa Consultative Forum, has berated the Muhammdu Buhari government for failing to tackle the growing insecurity in the country.
In an interview on Thursday, Publicity Secretary of the ACF, Emmanuel Yawe, said the continous abduction of students in the North is becoming worrisome.
Yawe noted that while the ACF supports dialoguing with bandits as a way of curbing banditry in the North, it was totally against the payment of ransom.
"These abductions have certainly taken a toll on not only education but also the economy of the North. As a group of patriotic Nigerians who are northerners, it is glaring to everyone that the fact that we have a President from this region, we are not having the best of times.
"We believe in dialogue because a sizable number of the people doing this are Nigerians. Let us treat those involved in crime the way criminals are dealt with, those with genuine cases who desire to be heard should be heard.
"What is happening has affected us badly. Parents are no longer taking their children to schools; farmers no longer go to the farms for fear of being killed or kidnapped.
"Sometimes we wonder whether the President or the Presidency read our statements because nothing appears to have changed.
"There was a time Mr President said the kidnapping we saw the last time was going to be the last but since then, kidnappings have increased, we are really afraid of what is happening to the north," he told The PUNCH.
He added: "We don't control the army, police or any of the security services. All we can do is to continue to draw attention to the problem. There are people elected to deal with such issues, we expect them to rise to the occasion.
"We also expect the military to step up intelligence gathering because it beats the imagination that 200 or 300 people will move from one point to another on motorcycles to kidnap school children and disappear into thin air."