Nnamdi Kanu Won't Get Fair Trial – Ejiofor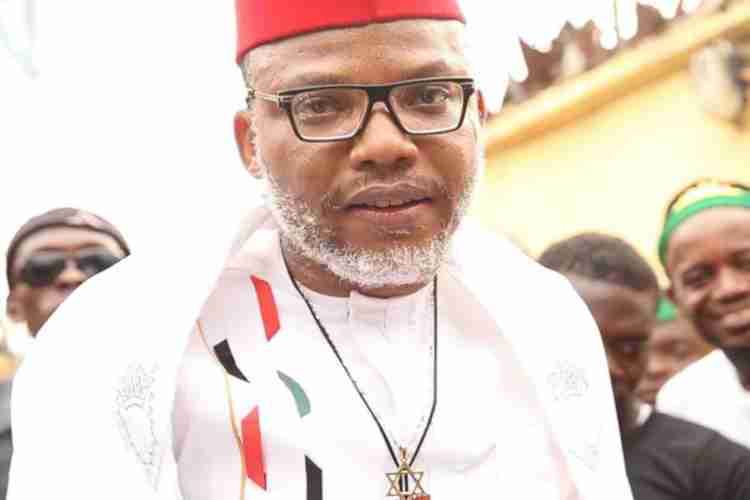 The lawyer of the Indigenous People of Biafra, Nnamdi Kanu, Ifeanyi Ejiofor, on Monday said his client may not get fair hearing his trail.
Ejiofor also accused the Department of State Security, of subjecting his client to mental torture.
The lawyer to the IPOB leader stated this while speaking on Arise TV.
"There is an underlined fact that my client will not get a fair trial in that court, that is settled. The issue of fair trial has been taken away by this collaboration."
"He's being subjected to mental torture as I speak with you. Because when someone is in incarceration as a political prisoner, which he is, he has no access to his wife, Kanu has no access to his brothers."
"He has no access to his relatives to interact with them. Even lawyers who are coming to see him are coming with specific approval by the DG SSS. So it shows that he is undergoing mental torture and it is worse still that Nnamdi Kanu is under a debilitating health situation."