Why Security Operatives Attacked Sunday Igboho's Residence – Ex-DSS Director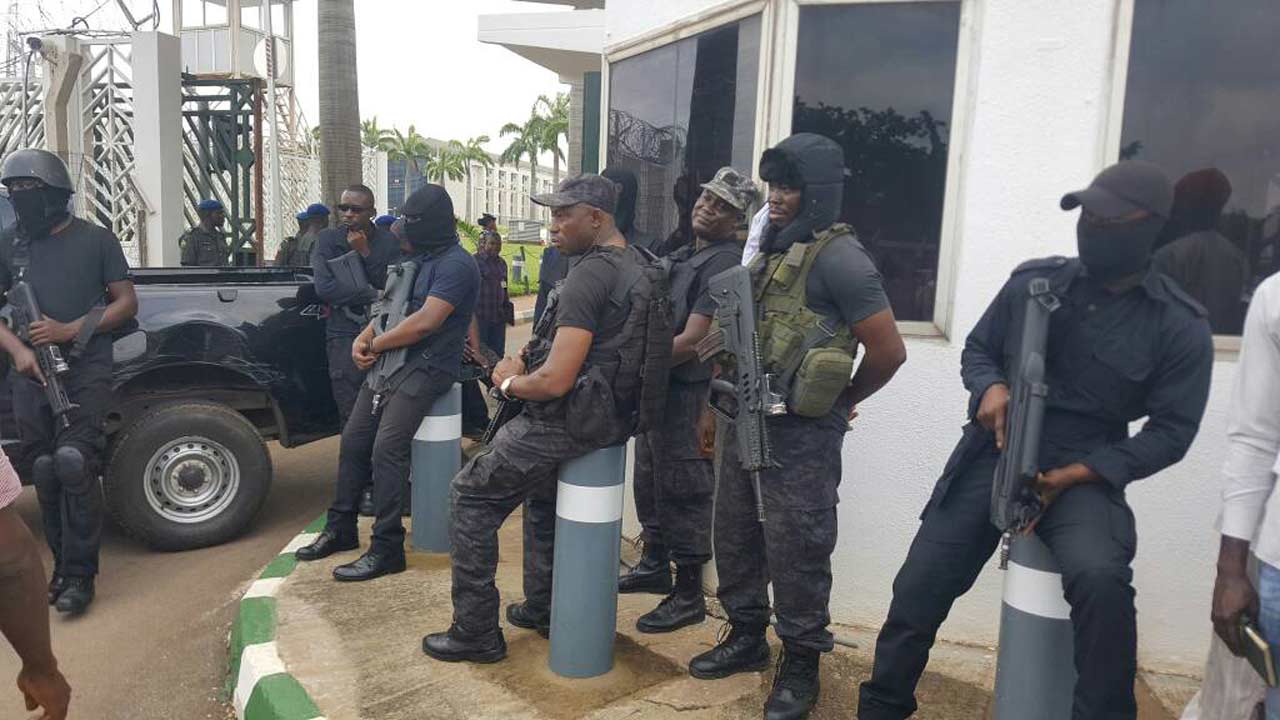 A former Assistant Director with the Department of State Services (DSS), Dennis Amachree, has given reasons why the secret police stormed the home of Yoruba rights activist, Sunday Adeyemo, aka Sunday Igboho.
Naija News recalls that the DSS had raided the residence of Igboho in Soka, Ibadan on Thursday morning.
After the raid, the secret police paraded 12 of Igboho's followers in Abuja on Thursday, saying one other was being profiled. The DSS also said two of Igboho's guards were killed during a gun duel.
It said a joint team of security operatives raided Igboho's residence early on Thursday based on an intelligence report that he was stockpiling arms.
"A team of joint security operatives raided the residence of Sunday Adeyemo at Soka in Ibadan. This was based on intelligence that he had stockpiled arms in the place," said DSS spokesman, Peter Afunaya.
Afunaya added that the team searched the house and subsequently recovered seven AK-47 assault rifles, three pump action guns, 30 fully charged AK-47 magazines, 5,000 rounds of 7.62mm ammunition, five cutlasses, one Jack knife, one pen knife, two pistol holsters, a pair of binoculars, a wallet containing $5, local and international driving licences in his name, ATM cards, a German residence permit No. YO2N6K1NY bearing his name; two whistles, 50 cartridges and 18 walkie-talkies.
Others are three charm jackets/traditional body armour, two laptops, one Toshiba and one Compaq laptops and his passport and those of many others.
Speaking to Channels Television on Friday, the former DSS official stated that the operation was carried out to stop others from stockpiling arms.
Amachree stated that Sunday Igboho should have joined the South-West Security Network Agency, also known as Amotekun.
He said, "The action of the DSS is preemptive and it is also a warning to all those who have been stockpiling arms in different parts of the country."
"We have Amotekun. Why is Sunday not operating with Amotekun? This is a question that should be asked but he is operating a separate thing different from Amotekun and of course, having all kinds of weapons.
"With all those loaded magazines, that means he is ready for war and I don't think that is the way to go. If people are going for self-determination, there are peaceful ways of going about it."