Sunday Igboho Suspends Lagos Yoruba Nation Rally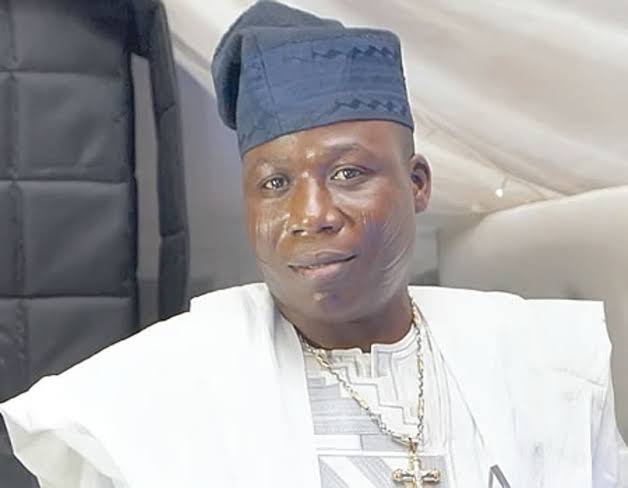 Yoruba activist, Sunday Igboho has announced the suspension of the Yoruba Nation rally which was scheduled to hold in Lagos on Saturday.
This is coming after gunmen alleged to be operatives of the Nigerian Army and the Department of State Security, attacked his residence in Soka, Oyo State.
The gunmen who reportedly killed two persons also abducted his wife.
The Yoruba Nation agitator had held rallies in different parts of the South-West, while the rally for Lagos was scheduled for Saturday.
However, Igboho while speaking with BBC News Pidgin, disclosed that the rally in Lagos has been suspended.
Igboho while speaking on the attack noted that the attackers were unknown men in military uniform who came into his house at the Soka area in the wee hours of Thursday.
He said, "I was at home and around 1:30 am, I heard gunshots in front of my house and they said they are from the DSS (Department of State Services) and that they are soldiers. Sunday Igboho, come out!
"I peeped through my window, I saw them and truly they were dressed in DSS and Nigerian army uniform. I was surprised and wondered what the problem was because I haven't killed anybody."
"What I am simply doing is to fight for my people, my rallies have always been peaceful, I am fighting for my family because Fulani bandits killed my family, raped them and government refused to do the right thing for my family, that is why I have come out to fight for them so I am surprised.
"They killed two people during the shooting, destroyed my property, my vehicles," he said.
Igboho stated this after the leader of the umbrella body of Yoruba self-determination groups, Ilana Omo Oodua, Banji Akintoye, announced that the Yoruba Nation rally in Lagos will still hold on Saturday.
Akintoye made this statement available to newsmen through his media aide, Maxwell Adeleye.
"We want to confirm again that the Pro-Yoruba Nation rally scheduled to hold on Saturday, July 3rd, in Lagos will proceed as scheduled" the statement read in part.