El-Rufai Says Kebbi Abduction Is An Attack On The Entire North West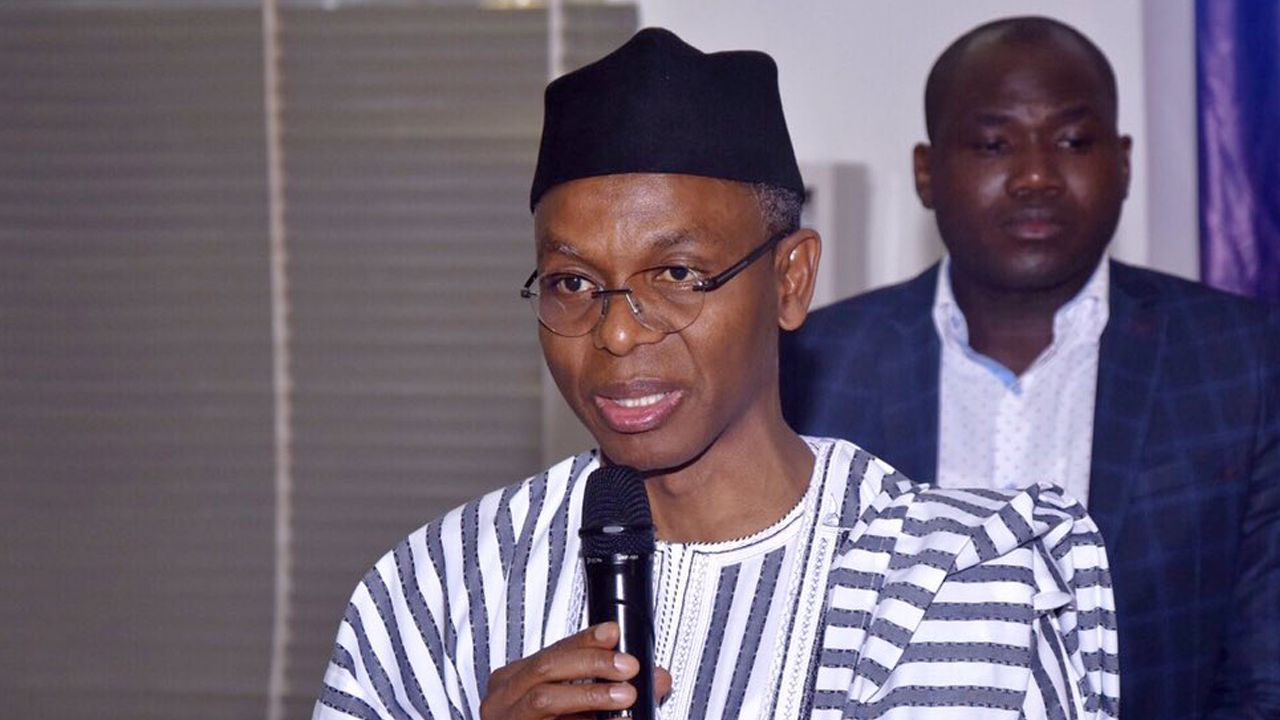 Kaduna State Governor, Nasir El-Rufai has expressed concerns about the recent abduction of students from the Federal Government College, Birnin Yauri in Kebbi State.
He described the attack as particularly worrisome because Kebbi State before the attack had been generally free from issues of insecurity affecting other states in the North West.
El-Rufai said the Kebbi school abduction is a danger signal to security in the North-West region.
The Kaduna State Governor made the submission on Thursday in Birnin Kebbi when he paid a sympathy visit on Gov. Atiku Bagudu, NAN reports.
"We were very happy that the challenges of banditry and kidnapping that plagued Zamfara, Katsina, Sokoto and even Kaduna did not affect Kebbi.
"Kebbi was an Island of peace in a sea of banditry, the recent development is disturbing, it portends a serious danger to security in the North-West region" he said.
Naija News recalls gunmen had invaded the Federal Government College, Yauri, Kebbi State and abducted an unconfirmed number of students and teachers.
Speaking during his visit to his Kebbi State counterpart, the Kaduna State Governor expressed worries that such incidents will have negative impacts on food production as Kebbi is a major rice producer in the country.
"Kebbi has become the centre of rice production in the country, rice is eaten by many Nigerians, this is another reason this development is disturbing," he said.
As part of the solution to the security challenges, El-Rufai recommended more control be given to state governors over the security apparatus in their domain while calling on the federal government to do more about the security situation in the country generally.
"As a state government, there is a limit to what we can do, we have no full control over the army, the police or the air force.
"The security agencies have been doing their best, we all need to do more, we all have to play our roles in the circumstance we find ourselves," he said.
In his remarks, Governor Bagudu, appreciated El-Rufai for the visit and vowed that the state will not succumb to the intimidation of criminals in any form and urged security agencies to ensure the safe return of those kidnapped while perpetrators must be punished.
"You have championed series of meetings to foster inter-state collaboration in tackling this monster," he said.
Adding that "We need to all show commitment towards restoring law and order in our land, we cannot allow this type of incidents to intimidate us."
Meanwhile, a Senior Lecturer at the Mass Communications Department of the University of Lagos, Dr Bunmi Ajibade, on Thursday disclosed that he has made some findings on Chidinma Ojukwu, a murder suspect.
The Lagos State Police Command on Thursday paraded Chidinma over the murder of the Chief Executive Officer of Super TV, Usifo Ataga.