Court Rejects EFCC's Request To Amend Charges Against Ex-NNPC GMD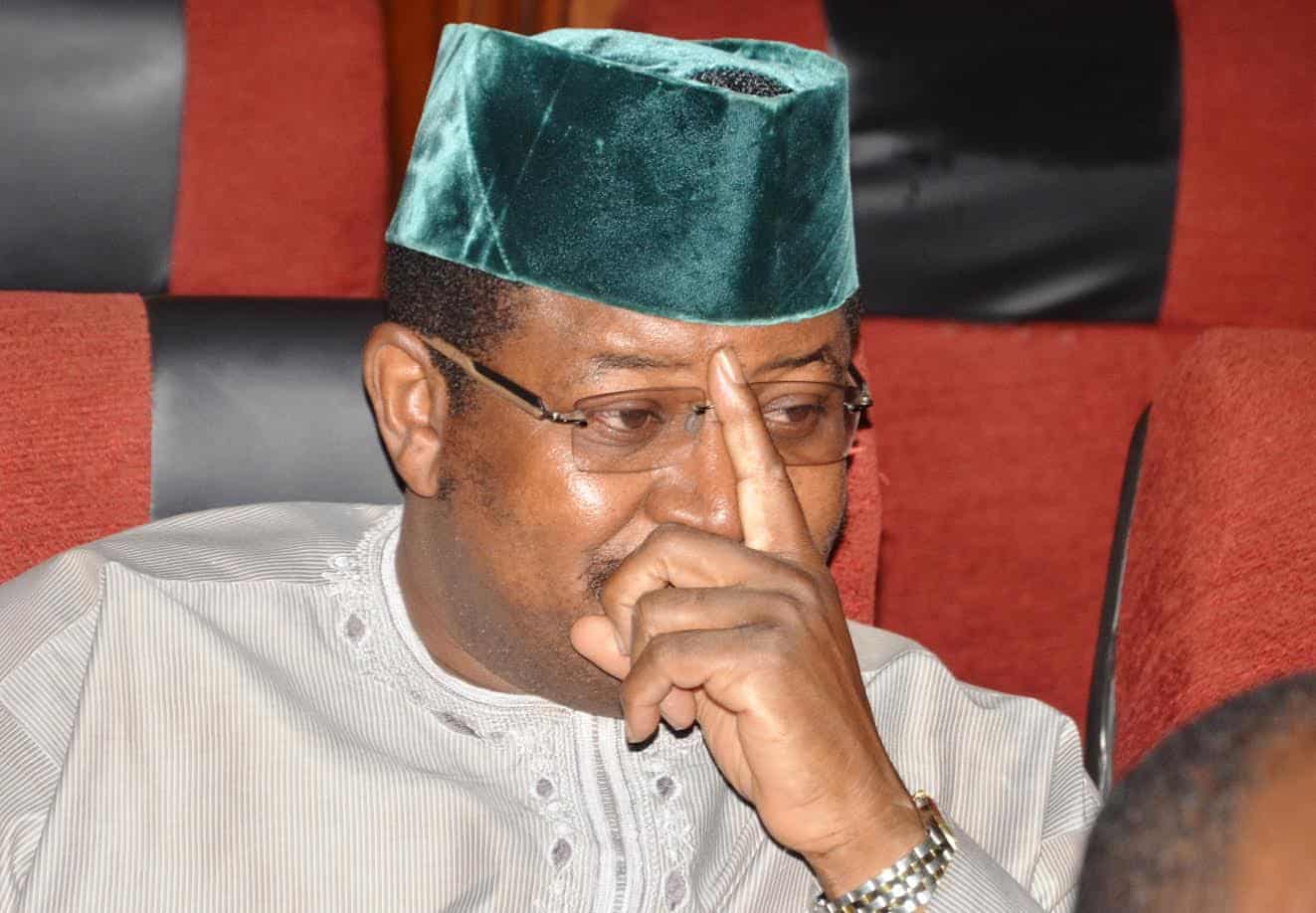 A Federal High Court in Abuja has refused to allow the Economic and Financial Crimes Commission (EFCC) amend the money laundering charges it preferred against a former Group Managing Director of the Nigerian National Petroleum Corporation (NNPC), Andrew Yakubu.
Yakubu was arraigned before Ahmed Mohammed, presiding judge, on March 16, 2017, on a six-count charge bordering on money laundering and false declaration of assets.
Upon filing a no-case-submission, Mohammed had struck out two counts out of the six-count charge.
On appeal, another two counts were struck out by the court of appeal. The appellate court then ordered Yakubu to answer to the remaining two counts before the trial court.
But on March 10, Halima Shehu, EFCC counsel, informed the court of the application for an amendment of the charge.
The EFCC hinged its request on Section 216(1) and (2) of the Administration of Criminal Justice Act (ACJA), 2015, which grants it the right to amend a charge at any time in the case before judgment is pronounced.
But Yakubu, through his team of lawyers led by Ahmed Raji, urged the court to refuse the application.
The defendant submitted that the purpose of the amended charge was "to undermine" the appeal before the supreme court in respect of the matter.
Delivering a ruling on Thursday, Ahmed Mohammed, presiding judge, held that under the law, "the court may permit an amendment, in so far as it does not occasion injustice to the defendant".
He, however, added that the court of appeal, in its judgement that was delivered on April 24, 2020, specifically directed the defendant to enter his defence to counts 3 and 4 of the charge only.
"The order was clear and unambiguous. The prosecution has already closed its case in respect of the counts and the defendant has opened his defence," he held.
"I find no logic in accommodating the argument of the prosecution that the court of appeal did not prohibit an amendment of the charge.
"Subsisting orders of the court of appeal are binding, both on the parties and this court.
"This court cannot allow the amendment sought as doing so will be tantamount to willful disobedience to the order of the court of appeal.
"This court cannot accept the amendment. The application is accordingly refused."
The case was adjourned till June 30 for continuation of trial.